The Division: Where to Find the Reward Vendor Location Guide
Pre-ordered or Purchased something from uPlay Store, but can't find where to grab those items from? Don't worry this Guide will help you find the Reward Vendor who will be offering you the cool offers. This guide will show you how to locate the Reward Vendor in The Division.
Where to Find the Reward Vendor
There are tons of items uPlay offers you to buy such as Clothes, weapons, cosmetics etc. You must know this already as you might have purchased some of them from uPlay Store, the real question is how to get them in the game? Well, Here is the Solution.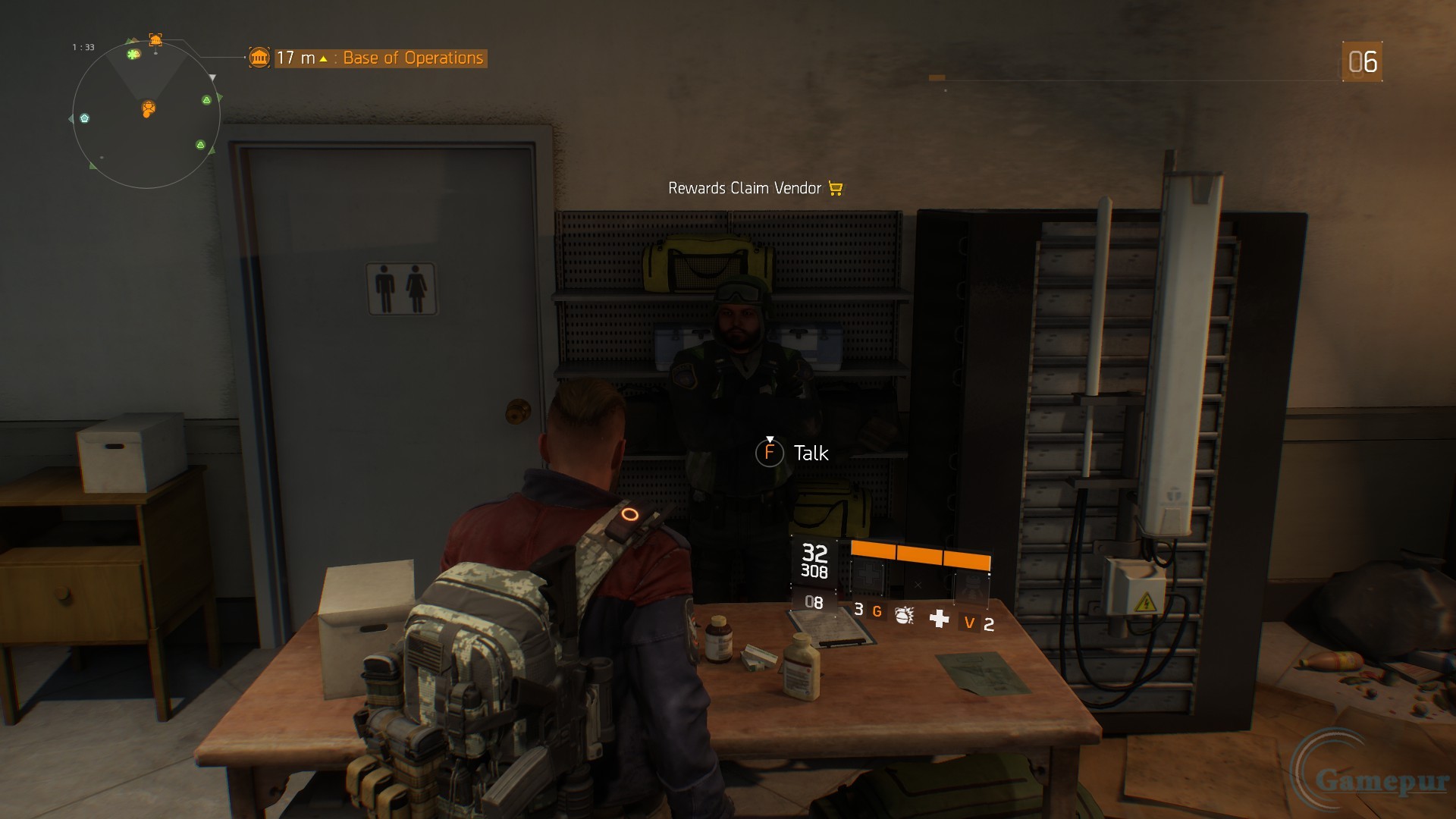 The Reward Vendor will be locked until you progress in the Main Story and Unlock the Base of Operation. If you have already unlocked the Base of Operation then you are one step ahead, and now enter the Base of Operation and directly head towards the Reward Vendor who is located at the end of the room, find him behind the table. Now you know what you have to do. Enjoy and keep exploring and do check our The Division Wiki Guide to know more about the game.