The Last of Us: Remastered Complete Walkthrough and Details
The Last of Us: Remastered is a survival action game from one of the most established game creators Naughty Dog and this game is published by Sony Computer Entertainment.
The Last of Us: Remastered is officially getting launched on the 29th of July, but many gamers already own copies of this next-gen remastered version.
The Last of Us: Remastered Characters
Joel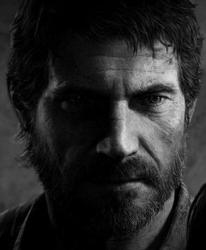 "Joel, a ruthless survivor with few moral lines left to cross, lives in one of the last remaining Quarantine Zones. These walled-off, oppressive cities are run by what's left of the military. Despite the strict martial law, Joel operates in the black market of the city, smuggling contraband for the right price. Joel, now in his late 40s, has been hardened by the ravages of the fungal pandemic that has devastated civilization as we know it."
"He's lost friends, family, and everything he valued in life. Living in one of few remaining military-controlled quarantine zones, he operates as a black market smuggler, dealing in contraband, taking numerous de-humanizing jobs over the years to survive in this new post-pandemic world. Joel's conscience slowly dwindles away as he shuts down his emotions to cope to his new life."
Ellie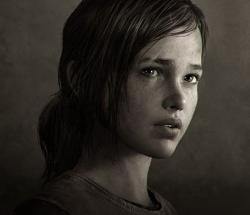 "A brave, 14 year old girl, Ellie has grown up in this harsh world and it is all she has ever known. She's an orphan who was raised in a boarding school run by the military within the bounds of the quarantine zone. Naïve and curious about the outside world, she is wise beyond her years and highly capable of taking care of herself and those around her. Obsessed with comic books, CDs, and other pop culture, her knowledge base is filled by the remnants of a world that no longer exists."
"Joel is asked by a dying friend to look after Ellie, a fourteen-year-old girl with courage beyond her years. What starts out as a simple job to deliver Ellie to another Quarantine Zone, soon transforms into a profound journey that will forever change Joel and Ellie."
Riley (The Last of Us. Left Behind)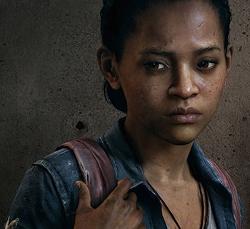 Riley is Ellie's best friend from a military boarding school, where they grew up together. In the The Last of Us. Left Behind DLC, Riley disappears for weeks only to returns with a surprising revelation on her whereabouts. Ellie and Riley together sneak out of school after which follows a series of life changing events.
It is highly advisable to play this DLC after you complete the main game.
The Last of Us: Remastered Features
The Last of Us: Remastered features currency system which is based on resources. You can customize your characters with helmets, masks, hats, gestures, and a sort of facial construction. There is a unique perk system called Survival Skills and along with default ones you can create your own clans.
Plot and Gameplay
The Last of Us: Remastered is not just the remastered version of the famous The Last of Us game, but when you play both the versions you will notice that there have been made many additions in remastered. As it has been described The Last of Us: Remastered is the story of "love, loyalty, and redemption".
After Joel being asked to look after Ellie by a dying friend, the real journey of this game begins. All Joel had to do was deliver Ellie to another Quarantine Zone, but during this simple job Joel and Ellie must learn to trust each other while trying to survive from the infected humans as well as lack of supplies.
There are 5 difficulty levels in the The Last of Us: Remastered which include Easy, Normal, Hard, Survivor, and Grounded. The whole Gameplay is of about 15 – 20 hours where you will take the role of Joel.
The Last of Us is a visually beautiful game which is close to reality in all aspects. When you are under attack, hiding behind something a waiting for your health to regenerate in not going to work in this game. Items include ammunition, battery, binding, alcohol, blade, sugar, explosives, canister etc.
You need to apply health packs to get back your character's health which you need to find while exploring different parts of the environment. You need to survive on low supplies, also you will get a chance to use both guns and melee combat in addition to this you can use planks and bricks as weapons.
The Last of Us includes multiplayer mode Factions along with Supply Raid, Survivors, Interrogation. The Last of Us multiplayer game works on clan system where you can recruit survivors into your clan. You will find Assault, Sniper, Support, Stealth, Custom Classes in the The Last of Us: Remastered.
The Last of Us: Remastered Complete part by part Walkthrough
The Last of Us: Remastered Walkthrough Video Deleted
That's not all guys, stay tuned to Gamepur for more on The Last of Us: Remastered!