The Witness: Walkthrough Part 1 – The Opening hallway, Garden and The First Puzzle
Welcome to the First Walkthrough of the Witness, one of the best experience for the code breakers or simply called as the puzzle solvers. The game takes the player through various puzzles and adventures alone on a strange island. You need to solve 600 puzzles, discover the secrets in order to complete the game 100%. So let's begin with the very first Walkthrough of the Game The Witness.
Walkthrough Part 1 – The Opening Hallway and The Garden
As you start the Game you will be placed in a Hallway where the tutorials begin on how to move and what are your controls. You will start with the First Simple Maze. The Puzzles here are presented as maze boards. There is a Start point and an endpoint, here you will be introduced to the maze board with no need to crack your brain just a simple Drag the Slider from one end to the other.
Once you cross the first two maze you will come out of the Hallway and welcome to the garden where everything looks so pretty. Now the actual game starts where you will see there are Puzzle Boards with cables running through it, so you need to solve one puzzle to get to the next Puzzle board. Solve all the three Puzzles and get the Main Door open. At the end, we have a Huge Door waiting for you to Enter the Real Witness World.
Hint: If you are stuck then follow the glowing cables
Puzzle 1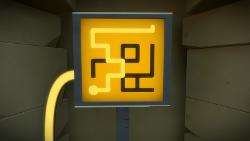 Puzzle 2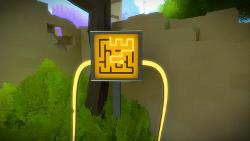 Puzzle 3
Puzzle 4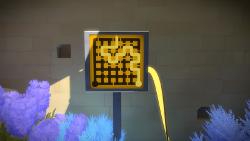 Main Door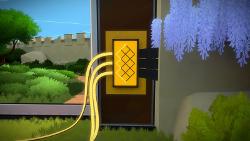 Now that you now the Basics of the Puzzle, there are a bunch of new puzzles awaits with new variations. Let's exit the Garden and enter the Open Island Walkthrough Part 2 – White Door, Blue And Green Maze.