Titanfall Guide to fix Installation errors, sound issues, download problems, crashes, missing texture etc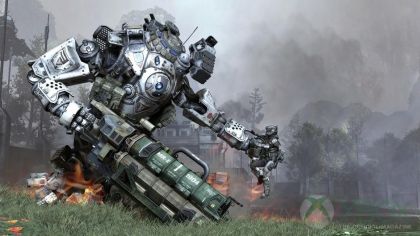 Titanfall issues list and possible fixes and solutions are here. What could go wrong after the launch of the highly awaited Microsoft title? Nothing? No dear gamers, Satan still exists! After being the center of attraction from the day of its announcement, Titanfall finally launched but with many bugs, for which if you don't know the basic solutions, will make you end up hating a fine game like Titanfall.
Here are some of the solutions we dug out, that would help you overcome a crash in no time:
Digital Game not downloadable via Xbox 360
You have to buy Titanfall for your console; it is not available for Xbox 360 as a digital download
Installation Error
This is the problem you might encounter while installing game into your computer from a physical disc. A 32-bit computer system is incompatible with the program that runs Titanfall, it will only run on a 64-bit computer system. If you try to run it on a 32-bit system you will get this error message "A redistributable package (audio_installer.exe) was not installed successfully. Setup cannot continue. (1)"
To check which system you are using, select System Type from the Properties section by right clicking the computer icon.
Installation halts at 20% or 31%
If the installation process of Titanfall halts at 20%, Direct X files may need to be reinstalled and if it freezes at 31% audio files for the Titanfall are not installed properly.
You can fix this problem by using this path Origin client -> My Games ->Right click Titanfall -> Repair.
Installation problems caused by formatting
If you try to install Titanfall in FAT32 systems, some of your Titanfall files will not be manageable. A NTFS type of drive works best for Titanfall.
Connecting…(forever!)
It can be a tedious job connectiong to game servers, if you find yourself in this situation try to exit the game and reload. If this dosent works, then connect to a different data center and again your original data center after a while. A slower internet also leads to connection problems, try to reset modem or router.
Crash while launching
Corrupted files may cause this crash, you will have to reinstall the whole game. Another reason would be that your computer may not meet the necessary requirements set for the Titanfall.
Stuck at the loading screen
the only way out of such a situation will be uninstalling the Titanfall beta and full game files by using Origin client -> My Games ->Right click Titanfall -> Uninstall. And then reinstall.
Crashes when accepting an ongoing match
You can face this problem if you invite a friend to a match, or accept an invitation to another match. To fix this you will have to exit the games lobby and then invite or accept.
Sound issues
Check your game and computer settings if the sound is too loud and disable microphone. Kinect for VoIP for Xbox360, Xbox 1, and Respawn cannot be used, you will have to go with other options.
Missing textures and images from Titanfall
A problematic graphics card may cause improper display of the images; if you use Intel Graphics then you will have to install compatible beta drivers. Just be sure before making major changes to your system.
If you cannot locate the perfect cause, then try reinstalling Titanfall.
These were some simple solutions to the crashes in Titanfall, tell us in the comment section if your are facing anymore problems related to Titanfall.