Guide To Find Phantom Armor Set In Zelda-Breathe Of The Wild
Mind you Phantom Armor is an awesome looking armor set addition, which is been added to the Breath Of The Wild via The Master Trials DLC. It divided into 3 parts. And at the same time, it is very easy to miss out if you are not aware of the locations. This guide will help you out with the exact locations where you can find the parts for the armor set.
Where to find Phantom Armor set Location
Those who are playing the game for a while will know how to launch the quest. If not then just simply choose the Phantasma Quest from the log and then go to the marker. For those who are doing it for the first time will need to read the journal out there and get to know a bit more about the fantastic Phantom Armor.
After you are done with reading you can begin the search. A good thing is that all of the three parts are in the Central Hyrule Ruins, and yes make sure you have got the magnet power ready as you will need it, to pull the chest. And if you are facing any difficulties, to find the chest then use your sensor to track it.
Where To Find Chest 1?
Location: It is located in the Old Coliseum ruins, towards the North-West corner. You will have to pull it out from the sanded wall.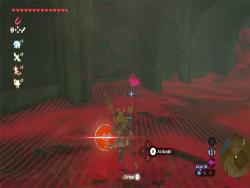 Armor level – 8
Attach – +1 Level
Where to find Chest 2?
Location: It is located in the Sacred Ground Ruins, which is in the center of the island. It is in the South-East water section.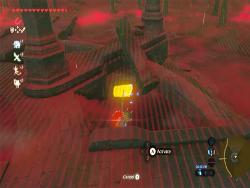 Armor level – 8
Attach – +1 Level
Where to find Chest 3?
Location: The final part is in Hyrule Garrison ruins towards the South-Eastern end. It is located under the ground near a dead guardian.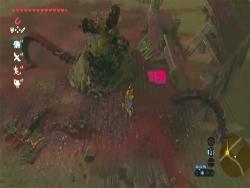 Armor level – 8
Attach – +1 Level
So this was the location where to find the fantastic Phantom Armor in The Legend of Zelda: Breath of the Wild. Stay tuned for more updates. You can also read our Legend of Zelda Breath of Wild Walkthrough for more updates on the game.