Tom Clancy's The Division: List of all Abilities, Talents, and Perks
Tom Clancy's The Division mechanics will be similar to that of third-person-shooters video games where the player can carry three weapons, explosives and fight against enemies, but there are some survival elements added by Ubisoft. Here are the list of all Abilities, Talents, and Perks that will be present in Tom Clancy's The Division.
Just after the closer look on the 4K Resolution Screenshots of The Division, we see one of the Reddit user has shared some great info about the list of all the items which will be the part of the game. So without any further ado, let's check out the Skills, Talents, Perks, Mods and much more for Security Wing, Medical Wing and Tech Wing.
The Pics below will show you all the block containing all descriptions of every skill, talent and perk. With the help of these basics, you can easily decide which class should be good with all 3 Infographics at your disposal.
Tech Wing: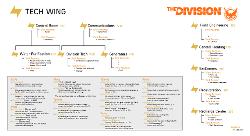 Security Wing: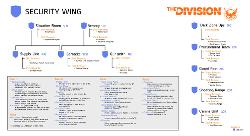 Medical Wing: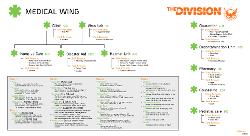 There are 12 skills in total out of which you can use only 3 and only 2 are normal and 1 signature skill. You only need to mod each skill with 1 normal mod and 1 master mod. There are 24 talents(8 per wing) and you can use a total of 4 talents when you hit max level. While upgrading your base, you can unlock 40 passive perks.