Treasure Location – Uncharted 4: The Thief's End
In Uncharted 4 The Thief's End, Nathan Drake will explore the ancient Tombs, Long lost treasures by the Pirates. There are Tons of treasures scattered all across the map and you must collect them all. There are hidden treasures in Main Chapters of the Uncharted 4 and this guide will show you the exact location for all the Treasures and where to find them.
The Treasure will be the part of your main campaign, so you must keep your eye wide open and explore every bit of the area. We will be sharing the Images of all the treasure according to the area and the chapter respectively. Once you have gathered all 109 Treasures then you'll be rewarded with 'Treasure Master' Trophy.
If you have any doubts then do shoot them below in the comments. Make sure you visit our Uncharted 4 Wiki Guide to know more about the Game such as the Walkthrough, collectibles location, tips, tricks and Easter Eggs. So without any further ado, let's begin with the Treasure Location in Uncharted 4.
Where to Find all the Treasures
Chapter 2 Treasure Location
Panamanian Cat Pendant
Navaja Folding Knife
Chapter 3 Treasure Location
Antique Padlock
Chiriqui Shark Trinket
Antique Pocketwatch
Antique Arcade Token
Chapter 6 Treasure Location
Mughal Water Container
Nephrite Brass Cup
Viking Clock Clasp
Mother of Peral Horn
Persian Bronze Bowl
Brass Barber's Bowl
Syrian Vase
Persian Candlestick
Mughal Dadder
Chapter 8 Treasure Location
Redware and Silver Jug Flask
Bronze Boar
Carved Wood Kashkul
Carved Nut Bottle
Traveling Inkwell with Seal
Carved Ivory Vanitas
Scottish Ha'penny
Slipjoint Clasp Knife
Pewter Singing Bird Box
Tortoise Shell Snuff Box
Persian Tailoring Scissors
Chapter 9 Treasure Location
Lantern Mounted Flintlock
Strange Pendant
Amatory Box
Pewter Box
Memento Mori Watch
Scottish Tipstaff
Chapter 10 Treasure Location
Sawasa Ware Tabacco Box
Eroded Flintlock Pistol
Mughal Ivory Powder Flask
Parchment Scroll
Ancient Fertility Idol
Pocket Celestial Map
English Ale Bottle
Pewter Letter Cylinder
Mughal Box
English Musket Bandolier
Antique Tea Tin
Scottish Two Pence Coin
Scottish Snuff Mull
Brass and Ivory Tankard
Muff Pistol
Chapter 11 Treasure Location
Earthenware Mug
Antique Compass
Nephrite and Jade Bowl
Ivory Handle Dagger
Brass Globe Hand Warmer
Chapter 12 Treasure Location
Combination Lock Tobacco Box
Brass Pocket Sundial
Silver and Wood Tankard
Persian Silver Pen Box
Panamanian Pendant
Persian Leather Notebook Case
Deccani Bronze Spouted Bowl
Mughal Elephant Carving
Ottoman Helmet
Deccani Bronze Vase
Strange Relic
Hamsa Mythical Goose
Pique Tortoise Shell Box
Chapter 13 Treasure Location
Persian Ring
Wood Tankard
Spy Glass
Dress Dirk
Frechen Bearded Bottle
Chapter 14 Treasure Location
Carved Horn Bird Sculpture
Mughal Vase
Ancient Stone Pot
Painted Copper Bottle
Mughal Jade Bottle
Slipjoint Claspknife
Large Bronze Boar
Stout Vase
Mughal Serving Vase
Chapter 15 Treasure Location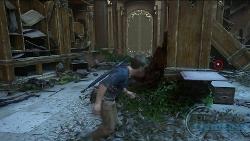 Chapter 16 Treasure Location
Toy Soldier
Toy Seaplane
Pirate Snowglobe
Chapter 17 Treasure Location
Mughal Flared Vase
Mughal Hinged Box
Jade Serving Bowl
Ancient Stone Bowl
Pewter Incense Burner
18th Century Combination Lock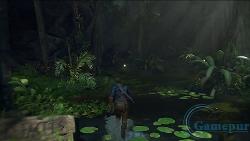 Chapter 18 Treasure Location
Mughal Stout Vase
Small Mughal Dagger
Mughal Candle Holder
Mughal Circular Box
Mughal Headdress
Spanish Brass Chalice
Mughal Painted Elephant
Mughal Dinnerware
Chapter 19 Treasure Location
Ancient Stone Vessel
Mughal Decorative Cudgel
Chapter 20 Treasure Location
Jade Flower Pendant
Stoneware Breaded Jug
Stout Jade Vase
Painted Spouted Vase
Mughal Perfume Bottle
Chapter 21 Treasure Location
Mughal Enamel Bird
Stone Vase
Strange Fruit
Rajasthan Box
Chapter 22 Treasure Location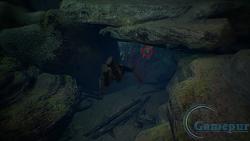 Also, Check out the Journal Entries Location Guide.