FFXV Comrades Outfits Location, How To Change And Unlock Them
Final Fantasy XV Comrades provides a lot of Outfits and Clothing options – accessories, tops, bottoms, gloves, and shoes. At the start of the Comrades DLC, players will be able to access the Galahdian attire and then can unlock much more from various vendors in the map by exchanging some goods and Gil. The number of clothes these vendors have for you will increase when you power up a fashion Sketchbook Treasure Quest. In this FFXV Comrades Outfits And Clothing Guides, we have listed All Outfits And How To Unlock Them i.e. Location And Cost.
How To Change Outfits
When you start the game you have the option of creating your own attire, these are nothing but Galahdian's attire, with Top, Bottom, Footwear, and Handwear. If you decide to change the outfit then follow the step given below.
Step 1: First you need to find the person or NPC who lets you Change Character in your current Outpost. This is not a difficult task because you can easily discover him as he has a Contacts like icon on its head and is even marked on the Mini-map.
Step 2: Get Close to them and they will interact with you for character change.
Step 3: Select Avatar and then Edit.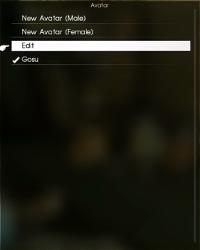 Step 4: Change anything that you wish for.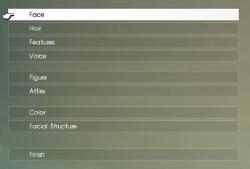 Step 5: One thing you must take note of – after completing the changes to the Attire you need to press the FINISH option. If you miss it then all you Attire Changes will not be saved.
Step 6: When you click Finish you will be prompt a dialogue box to save the attire on a new name.
Note: If you write the same name as the earlier file that you have saved, it will over Write the file and save with the new edits.
Where to find new outfits
Requirement: You will need 150 KW of Power
The first shop from where you can buy clothes is from the Apparel shop from the Exineris area from Iris. Using 150 KW will unlock the Apparel shop and then you can have some clothes from Iris's collection.
Below you will find the list of all Outfits (along with the cost) that will be available to you early in the game.
1: Black Glasses
Cost: 600 Gil
It is a Simple but decorative looking accessory for the face making your avatar look more awesome, sensual and intelligent.
2: Kingsglaive Attire
Cost: 4400 Gil
This one looks like more on the kingside giving a more commemorative look for the upper body.
3: Kingsglaive Boots
A more great looking pair of shoes.
Cost: 1400 Gil.
4: Kingsglaive Garb
Well, this is something that we don't like too much, but it's up to you. It is a clothing for the lower body.
Cost: 2900 Gil.
5: Kingsglaive Gloves
These are nothing but a pair of gloves for your hands.
Cost: 1400 Gil.
6: Striped Tee
This is a cool striped top.
Cost: 700 Gil.
How To Unlock Outfits From Vendors
Outfits From the Vendor in Meldacio Hunter HQ
1: Camouflage Tee:
This T-shirt is grayish in color
Cost: 900 Gil.
2: Hunter Boots
These are Hunter's Exclusive Boots
Cost: 1000 Gil.
3: Hunter Fatigues
It is Brown Coloured top vest
COst: 3600 Gil.
4: Hunter Fatigues
These are normal Dark Leather Pants.
Cost: 1800 Gil.
5: Hunter Gloves
These are Fingerless Gloves
Cost: 1000 Gil.
6: Infantry Aviators
These are Dark Sunglasses
Cost: 1400 Gil.
Outfits From the Vendor in Cauthess Depo
1: Chino pants
These are the normal beige pants with a leather belt on it
Cost: 5 Havocfang Hide and 3 Cockatrice Tail Feathers.
2: Coernix Uniform
This is a Blue and white top
Cost: 8 Supple Tail and 8 Garula Fur.
3: Standard Boots
These are the Sturdy looking Black Boots
Cost: 3 Thick Hide and 3 Malboro Vine.
4: Chocobo Suit
Cost: In Exchange of 3 Gorgeous Pelts, 10 Downy Feathers, and 1 Cactuar Blossom.
Outfits From the Vendor in Old Lestallum
1: Dress Shirt
It is a White, Sleeved and Short shirt
Cost: 2.100 Gil.
2: Gold Earrings
It is a good looking decorative accessory
Cost: 900 Gil.
3: Kenny Crow Tee
This is T-shirt that has Kenny Crow on it
Cost: 1.600 Gil.
4: Kenny Crow
Here our guide ends on how to change the Outfit and other location from where to get new outfits. Stay tuned for more updates on FFXV Comrades.