Walk in the Park – Watch Dogs 2 Walkthrough Chapter 2
The second chapter begins after a short introduction of Marcus Holloways, and call from Sitara, for a meet at DedSec HQ in the beautiful city of San Francisco. The game has a followers system. By hacking into stores, completing side missions you can increase the followers that can be later used to unlock various items in the game.
Fast Travel to Torque Rat Bike Shop: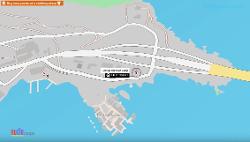 Use your phone to download Nudle Map apps and mark the Cloth Store for getting new Outfit. Torque Rat Bike Shop is located towards the extreme right of the map. It is a Fast Travel Point. That means you just have to select the shop and you will land on the gate.
Reach the DedSec Hackerspace:
Exit the shop and use the map to locate the HeadQuarter sent by Sitara. The fastest way to reach is by locating th nearest Fast Travel point and then setting the wave point on the map towards final destination. On the map go towards the west side and look for a HQ Point near Dolores Park. Just one block ahead is a Fast Travel Point. Select it and reach the shop in less time. Or else you can drive all the way by hacking some vehicles if you want to explore the city.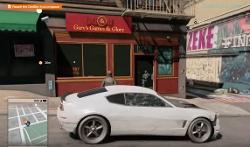 Enter Gary's Games and Glory Store on the road, just next to Magazine Shop. This will initiate the next cutscene.
Get ./Research App to use Skill Tree:
Talk to Wrench, and check ./Research app once to understand the complete skills tree. Most of them are locked and can be unlocked by gathering followers or Research Points. He will also offer you a 3D printer. You will have to create 2 weapons and a Jumper bot to move ahead for the next mission. Finally talk to Sitara for your next mission. It is second chapter or the main mission that will be updated in the DedSec App. Main objective of the operation is to use the app to track new mission.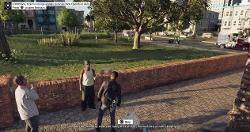 From the smartphone Select DedSec App and to track main operation Walk in the park. Set the location to Mission Dolores Park through Nudle Map app and visit the place.
In the park go ahead a bit and take the left to find a character standing near half wall. Talk to him. Few missions will be unlocked after this. You can move around in the area to gather some cash or find a research point near the head quarter. You can see the marker on the map for the same.
So this was the end of Chapter 2, you can read the Chapter 3 Cyber Driver. Or else you can refer to our Watch Dog 2 Wiki Guide for full walkthrough, tips and tricks and many updates on the game.