XCOM 2 Guide: How To Make An Unbeatable Chrysallid Squad For Multiplayer
Are you playing XCOM 2? We too, and that's great, as we can provide you some help with our guides! This time around we will discuss how to make an unbeatable Chrysallid squad in the classic 10000 point limit, in multiplayer, following just the three steps you can see below. Ready? Let's start with the first.
Step 1
Choose edit loadouts, new and give it a name. You team will have four Chrysallids and one Gatekeeper. Here's how it should look like: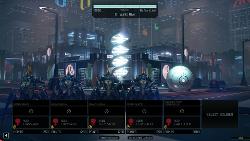 Step 2
Find a multiplayer game, move all the Chrysallids to a back alley that leads to the enemy's spawn point. Use all of your turns to move and, on the next turn, keep moving the Gatekeeper forward; wait for two turn just when he engages enemies: damage them using his main attack, but don't kill anyone.
Step 3
Once the enemy is close enough to your Chrysallids, unburrow (or wait a few turns). If you need, separate gangs with the Gatekeeper.
Step 4
Once killed by a chrysallid, they will transform into a cocoon, which has the ability to spawn one Chrysallid per turn (don't forget that, once born, Chrysallids are instantly ready to kill). Protect the cocoon with the gatekeeper.
Step 5
The last step requires you to do this for at least three times, so you can get ready to a competitive multiplayer match. Enjoy!