Zelda: Breath of Wild Walkthrough: Seek Impa, Locked Mementos and Fairy Mountain Quest
At the end of first part we had seen that Link meets King Rhoam Bosphoramus Hyrule, the last king of Hyrule and he tells him about what happened to the kingdom. The king tells path to Link for saving the kingdom and so you will see the next main quest.
Main Quest: Seek out Impa:
Use the slate and marked the location to Impa. Go ahead pass the village, it will be a long journey. You can simply play side quest, gather items or access the shrine in path. Or for the main quest you can directly head towards the village where you will finally locate Impa. An old woman in the house on top of a small mountain. She will tell the Legend of Hyrule. And on the late you will get location of 4 divine beasts that will assist link in fight against Ganon.
Main Quest: Locked Mementos:
Head towards the next location that is to meet the director at the Hateno Ancient Tech Lab. It will help link to restore missing slate components. While moving ahead you will find a plateau in the path, use that to reveal hidden areas of the map. after reaching Hateno Ancient Tech Lab, enter the place and talk to Symin and then Purah, who is the director.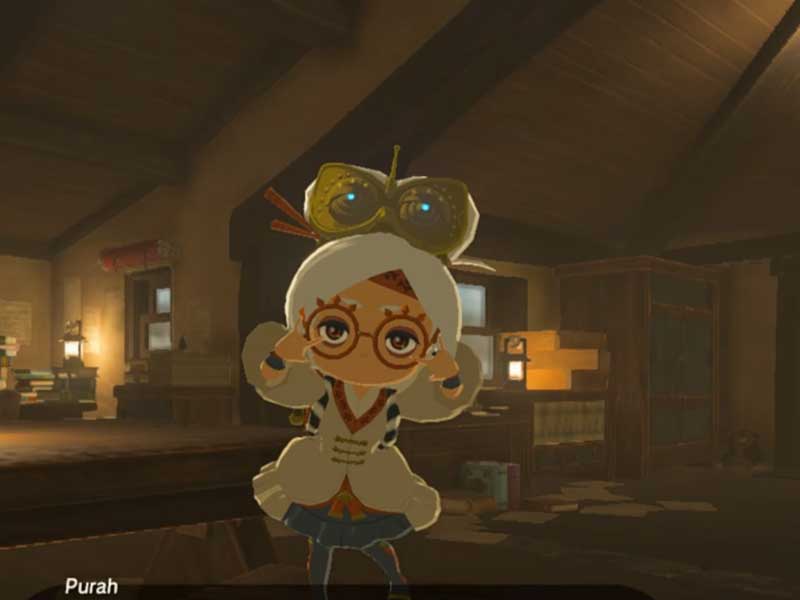 Purah will give you an Errand before restoring the missing plat of slate. She will ask you to bring the blue flame from the ancient furnace in town to light the furnace at the left of entrance of lab. Climb up the lab, from the left side, from top you can locate the blue flame, which straight ahead. You can use the paraglider to reach their fast, take the flame on a wooden torch, and travel back to the lab. Burn the furnace and enter the lab, meet the director for fixing the slate. Go back to Impa, and the quest is over.
Main Quest: Find the Fairy Mountain:
Pikango ask to locate Fairy Mountain. Follow him. The objective is to take picture of the mountain and deliver the proof to Pikango. From where Pikango left you go towards the North east part, there is a small lake that is the location to Great Fairy Fountain. Give the picture to Pikango and this quest is over.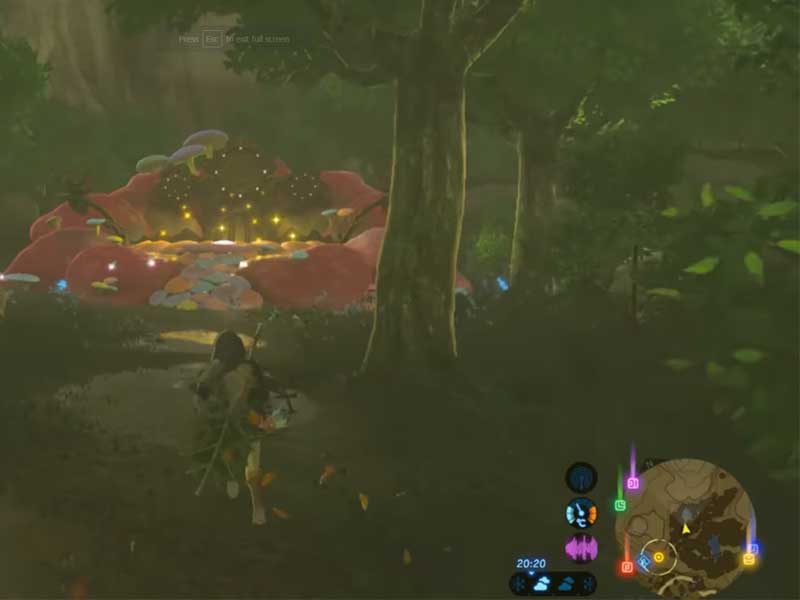 This was the end of Legend of Zelda: Breath of Wild Walkthrough Part 2, it covers three main quests, You can also refer to our Legend of Zelda: Breath of Wild Wiki Guide for more tips and tricks or continues with Legend of Zelda: Breath of Wild Walkthrough Part 3 covering quest Captured Memories.