Call of Duty: Ghosts Realistic Jungle vs Original Crysis Realistic Jungle
A stunning and gorgeous looking comparison screenshot has arrived showcasing realistic jungles in original Crysis (2007) and Call of Duty: Ghosts.
Going by the details in this comparison screenshot its pretty clear that Crysis 1 realistic jungle looks much much better than that of Call of Duty: Ghosts (the so called next-gen game).
You can check out the comparison screen (GIF image) below, the lightning effect, graphics and visuals all look much better in original Crysis Jungle.
Our User Mike send us brand new screen of Jungle from Original Crysis. Check it out below.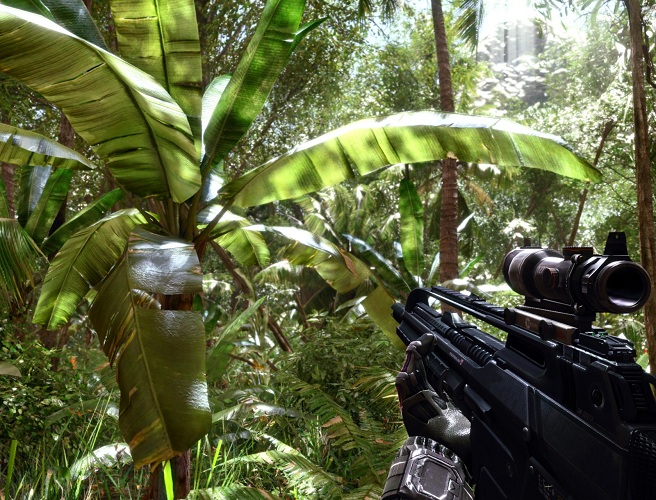 UPDATE:
Another set of comparison screenshot has arrived, this time around comparing jungles in Battlefield 4 and Call of Duty: Ghosts.