EA Paid Bribe To Reddit Mods To Remove Negative Star Wars: Battlefront Comments?
Electronic Arts has joined the dark side, it seems, with providing Reddit moderators early access to the Star Wars Battlefront Alpha and tickets to the Star Wars Celebration festival for removing comments and thread not positive about the game. The scandal arises with Reddit admin Sporkicide explaining that a series of moderators have been removed from their role on the forums because they infringed the user agreement.
Asked about that, Sporkicide made it clear that "There was a representative from EA directing moderators to remove posts and prevent certain links from being posted. In exchange, moderators were given perks including alpha access. This had been going on for a while and is completely unacceptable, whether you were personally the moderator to yank the post or not. It appears to have been clear to all moderators what was being asked and what was being provided in return."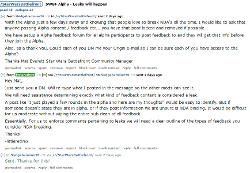 Needless to say, should this accusation be confirmed, it would be a very negative episode for the game that we still believe a very good representation of the Star Wars battlefield mood and a great title overall, after having spent hours in the latest beta.
So, does Star Wars Battlefront really need this? At a certain point it looked like it was going to be as bugged as Battlefield 4, but again the recent beta has basically debunked this potential danger for the game. EA has not provided an official statement about this yet.