Titanfall 2: PS4 Pro 1080p vs PS4 1080p Comparison Screenshot Shows Startling Graphics Improvements
A lot of question mark has been raised about PlayStation 4 Pro capability on 1080p HDTV, from critics to fans all needed response to just one query: Is PS4 Pro worth buying for a 1080p HDTV? We tried to answer this query in our feature and got successful to some extent. Today, we can across some concrete visuals proof which will erase all doubt related to PS4 Pro capability on 1080p TV.
The following Titanfall 2 screenshot is captured on PlayStation 4 Pro at 1080p resolution. There is indeed a big graphical improvement as compared to the original PlayStation 4. The screenshot was shared by a Neogaf user kubinsky (he got access to PS4 Pro early via a retailer in Germany), and this is what he has to say about the performance of the console:
"Until now it's very quiet. The physical power/eject buttons are strange, it's some sort of flexible plastic that bends when you press it. Titanfall in 4K (or checkerboard whatever) and hdr looks really nice."
In addition to this, we have posted few more Titanfall 2 screenshots in order to make you understand all the possible scenario. Check them out and then let us know in the comment section below, are you going to go for a PlayStation 4 Pro?
Titanfall 2 on PlayStation 4 Pro does not run at native 4K resolution, Respawn has not yet shared the resolution figure, but they do confirm that the resolution and frame-rate have been improved along with other graphical features.
"We're able to increase the resolution, we have high-res shadows, and maybe higher particle counts. The frame rate is more stable; we have dynamic resolution scaling on all consoles, but it scales down less often on PS4 Pro to maintain 60 frames-per-second."
Titanfall 2 is out now on PlayStation 4, Xbox One and PC. Check out our full Wiki for complete campaign walkthrough, tips and tricks, features, how-to guides, and many other things.
PS4 Pro 1080p Screenshot 1: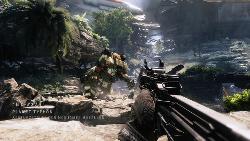 Standard PS4 1080p Screenshot 1: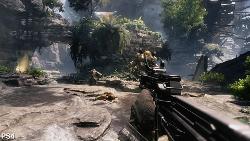 PS4 Pro 1080p Screenshot 2: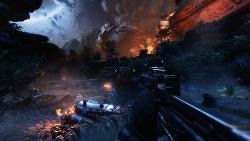 Standard PS4 1080p Screenshot 2: