The Legend of Zelda: Breath of the Wild Is "100%" Coming At Nintendo Switch Launch: Insider
It seems there's still a slight chance for us to see (and play) The Legend of Zelda: Breath of the Wild at Nintendo Switch's at launch, as two different sources are pointing at an earlier release than the currently most rumored summer-fall window in 2017. One is Japanese magazine CoroCoro, the other is well-known insider Laura Kate Dale.
According to CoroCoro, it looks like the release window is currently set for Spring, as opposite to previously reported summer. That would make the game available in a matter of few months after the Nintendo Switch launch day, or even on day one in March 2017.
That hypothesis is now being fuelled by insider Laura Kate Dale, who is reporting, as usual via Twitter, that "recently reached out to a NOA source who I have not used before saying launch. Not sure why the disparity." From the looks of it, there's a chance that Nintendo could be prepping up a huge surprise for January 12/13 presentation event.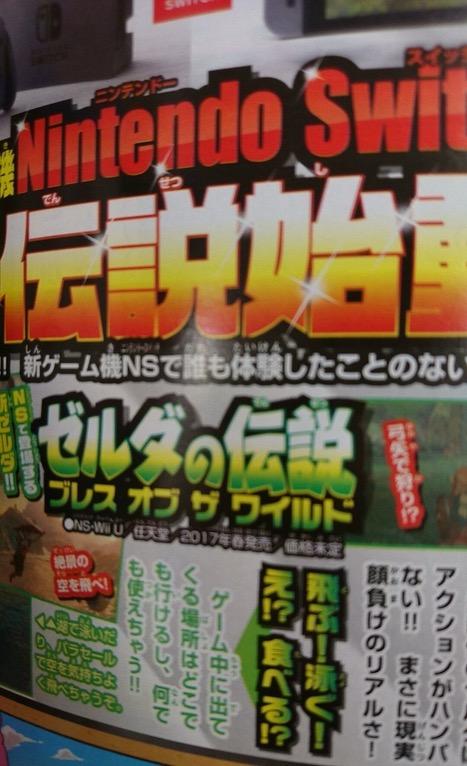 Our opinion on this is the game is so much interesting and literally amazing that Nintendo could take all the time it desires and needs to improve upon what we've seen so far. It's set to be a proper open world game, something new to the series, and we really look forward into playing it. At this point, the official word is its shipping in "2017".
Recently reached out to a NOA source who I have not used before saying launch. Not sure why the disparity.

— Laura Kate Dale (@LaurakBuzz) January 1, 2017
Contrary to my past report on BOTW release date it is 100% coming at Switch launch in North America in March. Have seen finalised materials.

— Laura Kate Dale (@LaurakBuzz) January 2, 2017