Injustice 2 And Mass Effect Andromeda Exact Release Date Leaked On Xbox Live Rewards
An interesting rumor comes from Xbox Live Rewards program, which is possibly revealing the release dates for some of the most anticipated games this year. We're talking about Injustice 2 and Mass Effect Andromeda, both expected to drop in the first half of 2017 even though we don't have any official confirmation about specific dates.
Injustice 2 is said to be coming on March 28, but it must be noted that NetherRealm's Ed Boon has already debunked this rumor by adding that the news is likely fake. We're set to believe it honestly, since it's more likely we'll see the fighting game in the second half of the year rather the first. From August to November, any month could be right.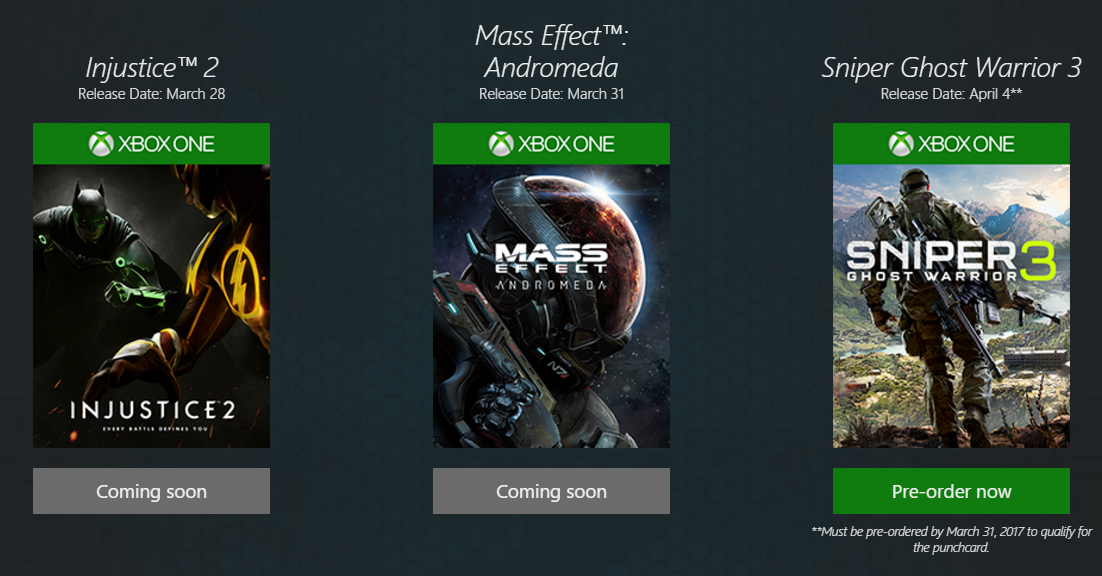 Talking about Mass Effect Andromeda, we're officially expecting it to ship in "Spring", so the release date of March 31 - while it could only be a placeholder or a tentative date - is much more believable. BioWare GM Aaryn Flynn also detailed some of the most interesting aspects of the game recently, adding that it's running at 900p on Xbox One.
So, details are finalizing and as we get more news and information about tech aspects Andromeda gets closer.