Star Wars Battlefront II - Deluxe Edition Weapons And Content Can Be Unlocked By Playing, says DICE
Christian Johannesen has confirmed via Twitter that the Star Wars: Battlefront II Deluxe Edition content (weapons and content) can be unlocked by other players by playing the game. When asked by a user: whether the content and weapons in Battlefront II Deluxe Edition are exclusive to players who bought them? or standard edition buyers will also be able to unlock them? To this Christian replied: "Can be unlocked by playing."
Star Wars: Battlefront II Deluxe Edition will give players direct access to Star Wars: The Last Jedi heroes, ship upgrades, early access to the game, multiple weapons, weapon modifications, abilities, and ability modifications. These items will be available to Deluxe Edition buyers straight away, whereas others will have to unlock them by playing.
In another news, check out the Image of the 4 Classes from Star Wars: Battlefront II Deluxe Edition: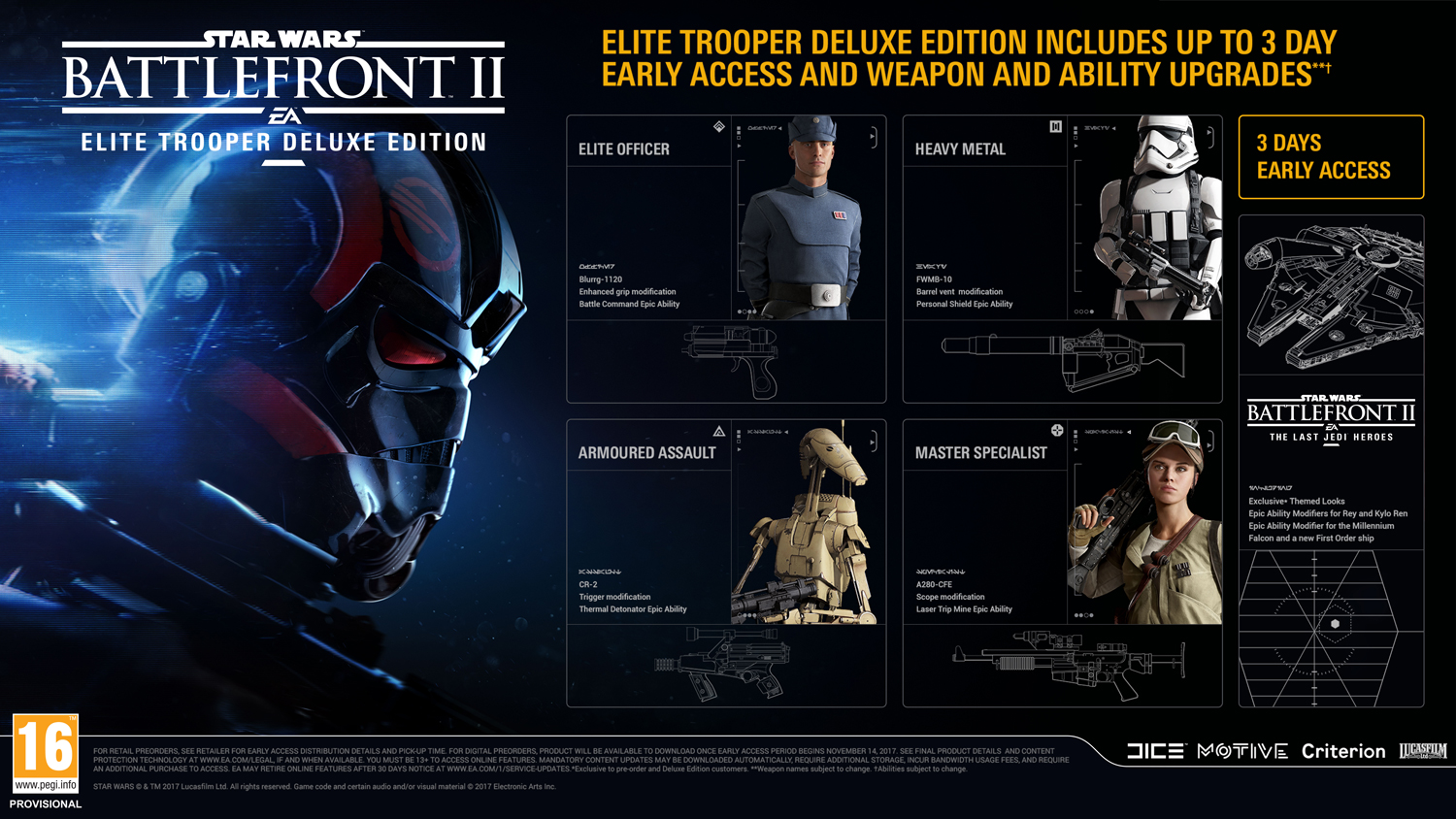 Also, The Inferno Squad ship showcased in the trailer is named as The Corvus, as officially confirmed by Electronic Arts on Twitter.
@mauriciot04 Can be unlocked by playing.

— Christian Johannesén (@phatseejay) April 19, 2017
Hop aboard the Corvus, Inferno Squad's home away from home in #StarWarsBattlefrontII. See the reveal trailer:

— EAStarWars (@EAStarWars) April 19, 2017