Destiny 2: PC Specs Bungie Used During Gameplay Reveal, 4K Screenshots Captured On GeForce GTX Released
Back in March 2017, Bungie and Activision announced that Destiny sequel, Destiny 2 is also in development for PC (along with PlayStation 4 and Xbox One). Today, Bungie at a special event unveiled the first gameplay of Destiny 2 (you can watch it below), and as a gift for PC gaming community, shared two 4K screenshots (3840x2160) of Destiny 2 captured on GeForce GTX.
The gameplay that was showcased yesterday at the special event was actual running on PC (the performance was pretty smooth) having configuration: i7-7700K 4.2GHz with 16GB of RAM and a GTX 1080Ti graphics card.
Furthermore, it was revealed that the PC version of Destiny 2 will run at 4k Resolution Support (3820x2160), Uncapped framerate, Full mouse and keyboard support with custom key mapping, Text chat, Adjustable Field of View, Detailed PC settings screen, 21:9 monitor support.
This is going to be the Default Destiny 2 PC Controls. Do check out the Summon Ghost button in the layout.
The only bad news is that there is a possibility that the PC version of Destiny 2 might not launch alongside PlayStation 4 and Xbox One on September 8. At yesterday's gameplay reveal event, Bungie said: Destiny 2 is "coming soon" to PC. And last but not the least, Destiny 2 PC version will be sold through Battle.net, not via Steam.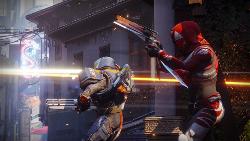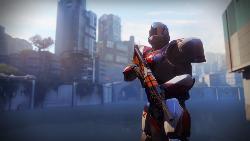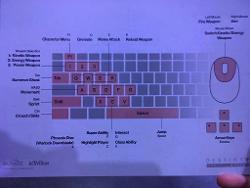 Destiny 2 is "coming soon" to PC, @Bungie not saying that means Sept 8.

— Geoff Keighley (@geoffkeighley) May 18, 2017