Pokemon Go Anniversary Event: How to Get Ash Hat Pikachu, Find Anniversary Box for Surprise
Pokemon Anniversary Event started a few days ago, and on the first birthday of this game, Niantic revealed some fresh things players can get during the event. It will stay active until July 24. To celebrate the first anniversary you might be lucky enough to catch a Pikachu wearing Ash's hat in this popular augmented reality game.
The Pokemon Go team updated about the event through the official blog and shared that there are over 125 billion Pokemon's caught worldwide. They also hinted that there will be more adventures in future. Recently many players participated in the Raid battle event where they got a chance to hunt down the legendary Pokemon in a team.
When Anniversary Event Will End?
The team updated this anniversary event that started on July 6, will end on July 24 at 1.00 P.M. PDT. During the period of the event, players will see Pikachu wearing the famous hat, it is not going to impact on the stats before this Pikachu also appeared with Santa and Party hat. A user on Reddit has reported catching a baby form of Pikachu a cute little Pichu with the hat. The image source is provided in the end.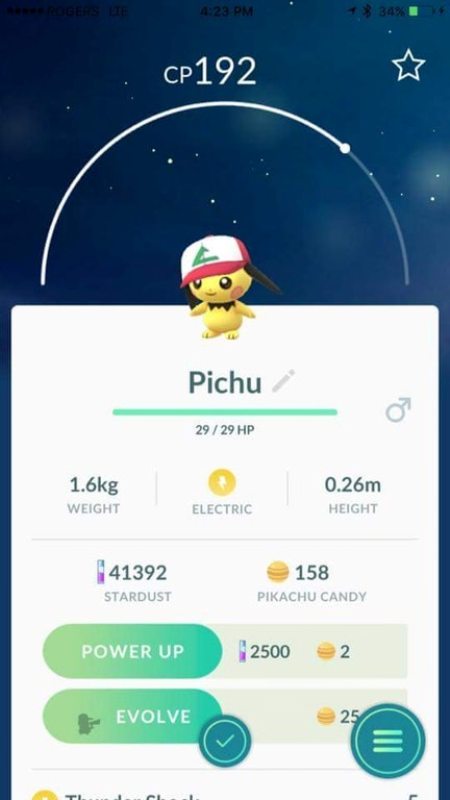 During this anniversary event, Trainer's won't be able to hunt any Legendary Pokemon, as there is no updated on the same from Niantic. But ahead there is a Chicago event that takes place on July 22 might give Trainers one more chance.
What do you get In Anniversary Box?
Talking about the Anniversary Event, you can start finding up two things, first is locating your own Ash's Hat featured Pikachu and then the Anniversary Box. For the Anniversary Box, you have to hit the in-game shop where you can find some discounted items for approximately 1200 Coins. They are 6x Incubators, 6x Max Revives, 20x Ultra Balls and 2x Raid Pass.
What More Is Coming?
So these are the details about the first Anniversary Event, it will be amazing to check up upcoming events also. Check out the list below.
Pokemon Go Fest Chicago - July
At Selected Unibail-Rodamco In Europe - August & September
Pikachu Outbreak In Yokohama, Japan - August
Do share if you had found an Ash's  hat Pikachu in the game, we are still trying.
Pichu Image Source: Reddit