Atari's New Console ATARIBOX - First Images Reveled With Details
For the first time, Atari teased its upcoming console at recent E3 2017 event, through a short video. But no info came out later. Recently Atari has shared an email showcasing details about the new Ataribox, its design and a look on the console through some images. This brand new piece of gaming console named as Ataribox features a wooden frame design and a revamped look that fits into today's gaming scene. The info was shared by Atari through a newsletter to all those who had subscribed through the official site to receive more info on the console. 
New Ataribox features two design, one featuring wood or glass at the front with two color schemes, black and red. This new console seems pretty interesting in terms of design, talking about the connectivity it has a single HDMI port, a SD Card Slot, four USB ports, modern I/O and a LAN port. You can check out the revamped design below, the console still borrows the Atari style from its predecessor but also slimmed down to a unique representation of thin block based design.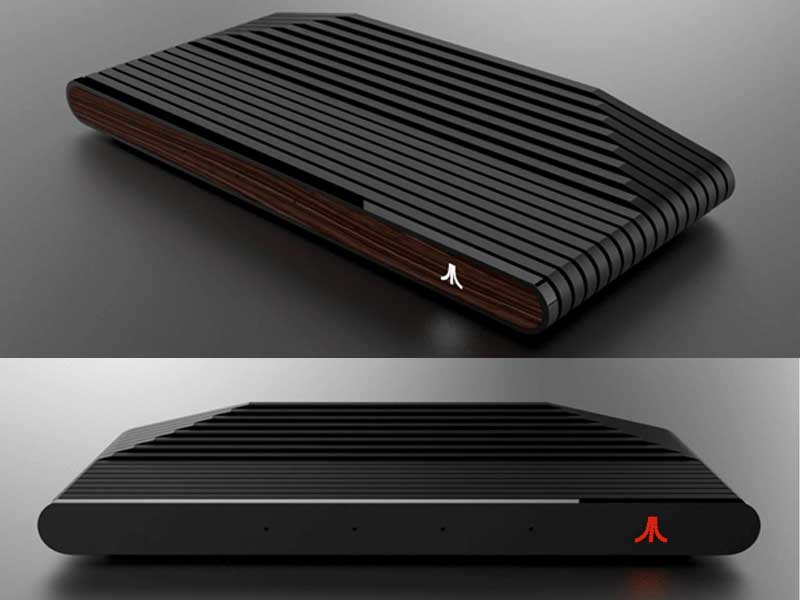 "Our objective is to create a new product that stays true to our heritage while appealing to both old and new fans of Atari." Said by Atari in the email, but the company said nothing much about the release and its specification. Atari ensured that there will be more details coming up slowly after gathering feedback from the gamers as they will develop this console that would be possibly applied in the console development. What do you think about this new console by Atari?
Source: Atari