Valve Artist's Portfolio Reveals Unreleased Fantasy Co-Op Game
It's been a very long time since Valve released a new game. But fans' imaginations are churning after one Valve artist shared art from an internal fantasy co-op project.
According to artist Drew Wolf's online portfolio, Wolf was working on characters for an "untitled fantasy game" for an unspecified internal research and development initiative. He described the title as a "fantasy adventure game centered around cooperative combat and driven by story."
The portfolio entry features ten characters portraits, depicting player characters of varying shapes, sizes, and abilities in fully illustrated scenes. Men and women both feature, as well as people of color, and concept art for several different player characters are included as well.
"Development of these characters started with a round of loose sketches," Wolf writes on his portfolio. "The goal was to present as many groups of four adventures as possible in order to establish a diverse cast of archetypal characters. After discussion and feedback the group was paired down to ten characters. They would become the projects [sic] main characters."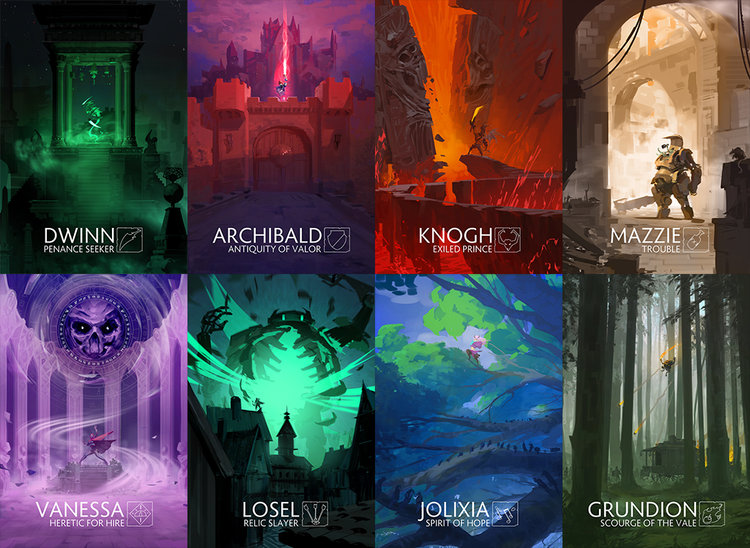 Several entries also exist for the game's creatures, many of which have skeletal designs, although little information is given about these non-playable characters. It also remains unclear what happened to the game and whether the fantasy co-op title is still in development or has been canned.
Not to mention, it's unclear if this project was even developed for Valve. While the art style, character design, and basic gameplay premise all sound fitting for the developer, Wolf lists himself as an "experienced independent artist/designer" who worked at Valve for nine years. While one can assume this project was for Valve, Wolf does not explicitly say he created the art for the company.
Wolf previously sparked Valve fans' interest after the internet found art for Team Fortress 2 female characters in his portfolio. The idea was an "internal pitch" that brought new characters to the game and expanded the in-game roster. However, the project was never officially released.