Blizzard has finally let the night elf out of the bag about the upcoming World of Warcraft expansion.
World of Warcraft: Battle for Azeroth, is finally releasing this August. After showcasing a swath of new content for the popular massively multiplayer game's newest add-on, Blizzard has finally thrown fans a bone with a release date. You'll be able to jump into the battle on August 14.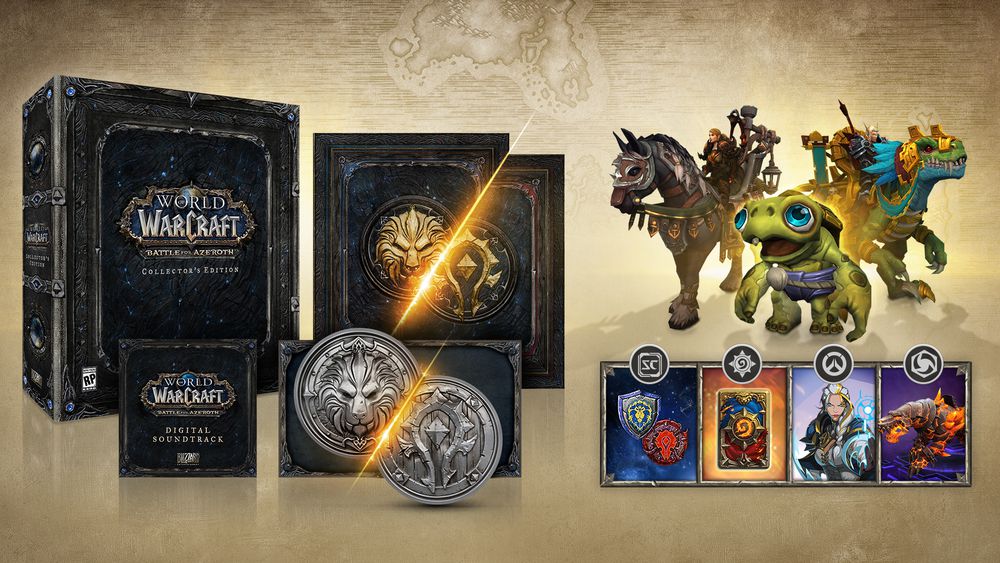 In addition to giving Battle for Azeroth a date, Blizzard also announced a swanky new collector's edition for the game.
Not only do you get a physical copy that's coming out the same day as the Digital Deluxe version, but it comes with a selection of physical goodies you'll want to hang on to. You get a nice big collector's box, a double-sided Horde and Alliance medallion, the Battle for Azeroth digital soundtrack, and a double-sided Horde and Alliance novella for your reading pleasure. There's no official pricing information for the set just yet. 
Battle for Azeroth is positively filled to the brim with new activities, races, and narrative moments for fans to take in, with a new level cap that goes up to 110, Island Expeditions and Warfronts, and plenty of reasons to resubscribe if you've been putting it off for a while.
The hardest thing about deciding to get Battle for Azeroth? Choosing which faction you're going to side with, obviously. So which one is it going to be? Alliance or Horde? Choose wisely.