Spyro: Reignited Trilogy is coming to PlayStation and Xbox this September
Activision have announced that Spyro the Dragon, Spyro 2: Ripto's Rage, and Spyro: Year of the Dragon will all be remastered as the Reignited Trilogy later this year.
After the game was rumored back in February, International Amazon listings seemed to confirm the game earlier today, with box art to boot. There were also numerous screenshots leaked for the game on social media.
The game will arrive Sep. 21 on Playstation 4 and, unlike the Crash Bandicoot N-Sane Trilogy, Xbox One.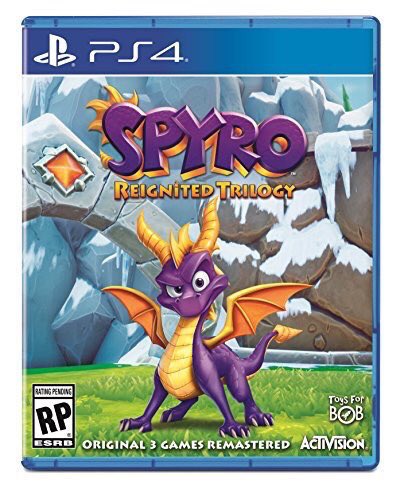 The game will be developed by Toys for Bob who previous worked on the Skylanders games. Skylanders, which included the Spyro character, led the way for other companies like Nintendo and Disney to follow the trend with Disney Infinity and the popular Amiibo toys.
The games will be getting a full HD overhaul with impressive new graphics.
Missing from the initial announcement is any news about a potential Nintendo Switch version. The N-Sane Trilogy originally released exclusive to PS4 in 2017, and will arrive on Xbox and Switch in July.