Bungie has finally pulled back the curtain a bit on Destiny 2's second expansion, which is now confirmed to be releasing on May 8.
The expansion is simply titled "Warmind," and more will be revealed during a live stream on Twitch on April 24. Bungie said that the expansion will "send you to new places to met new heroes and battle new enemies."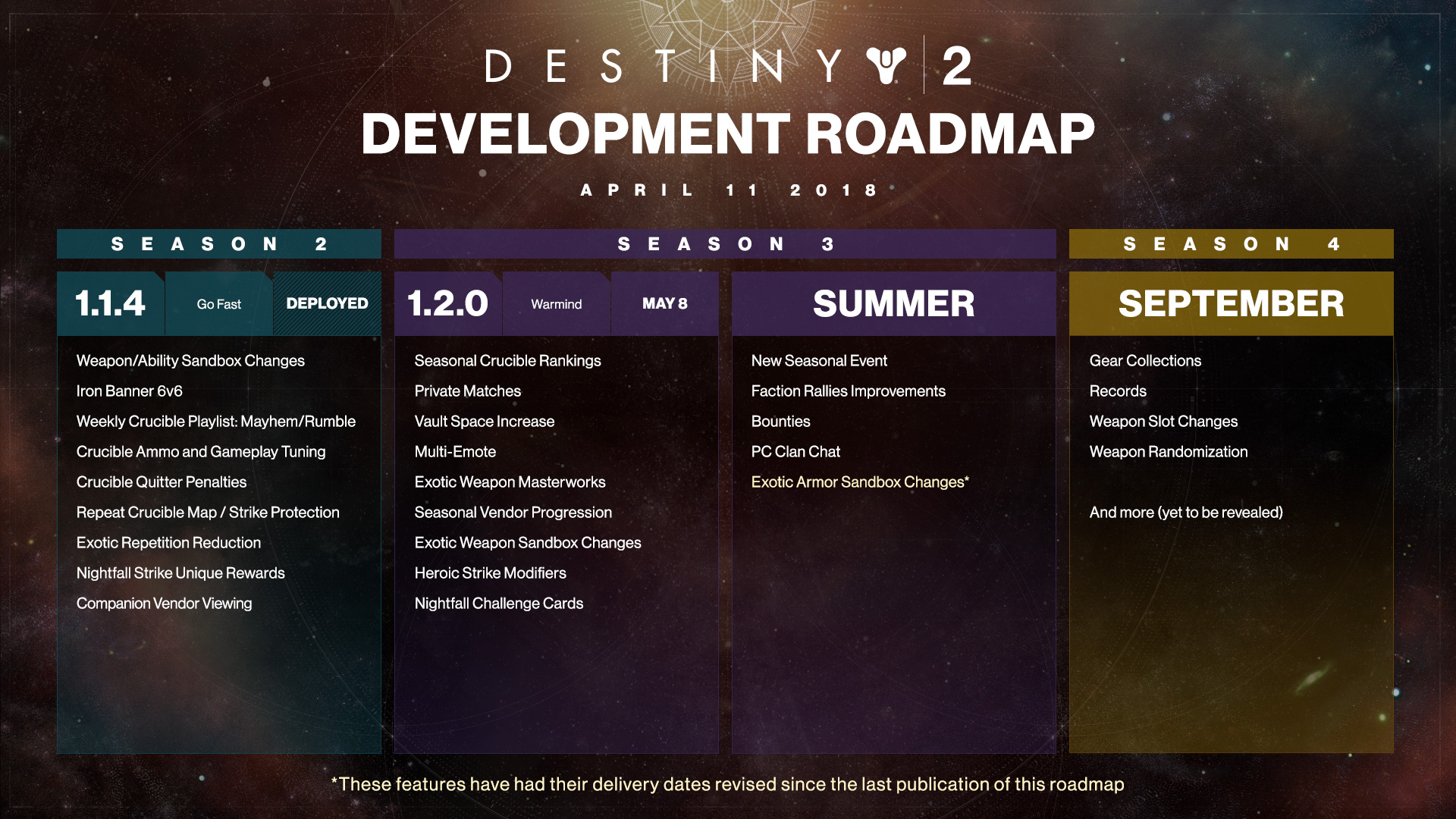 Beyond confirming news about the expansion, Bungie also updated its development road map of Destiny 2 further into 2018 than ever before. Season three of the game will launch alongside Warmind in the 1.2.0 update on May 8.
The 1.2.0 update will include additions such as seasonal Crucible rankings, private matches, an increase to vault space, the ability to equip multiple emotes, Exotic masterworks, and more.
What's new to the road map here is the inclusion of the summer and season four in September. Over the summer, Bungie plans to release a new seasonal event, improvements to Faction Rallies, the return of bounties, PC clan chat, and possibly Exotic armor sandbox changes.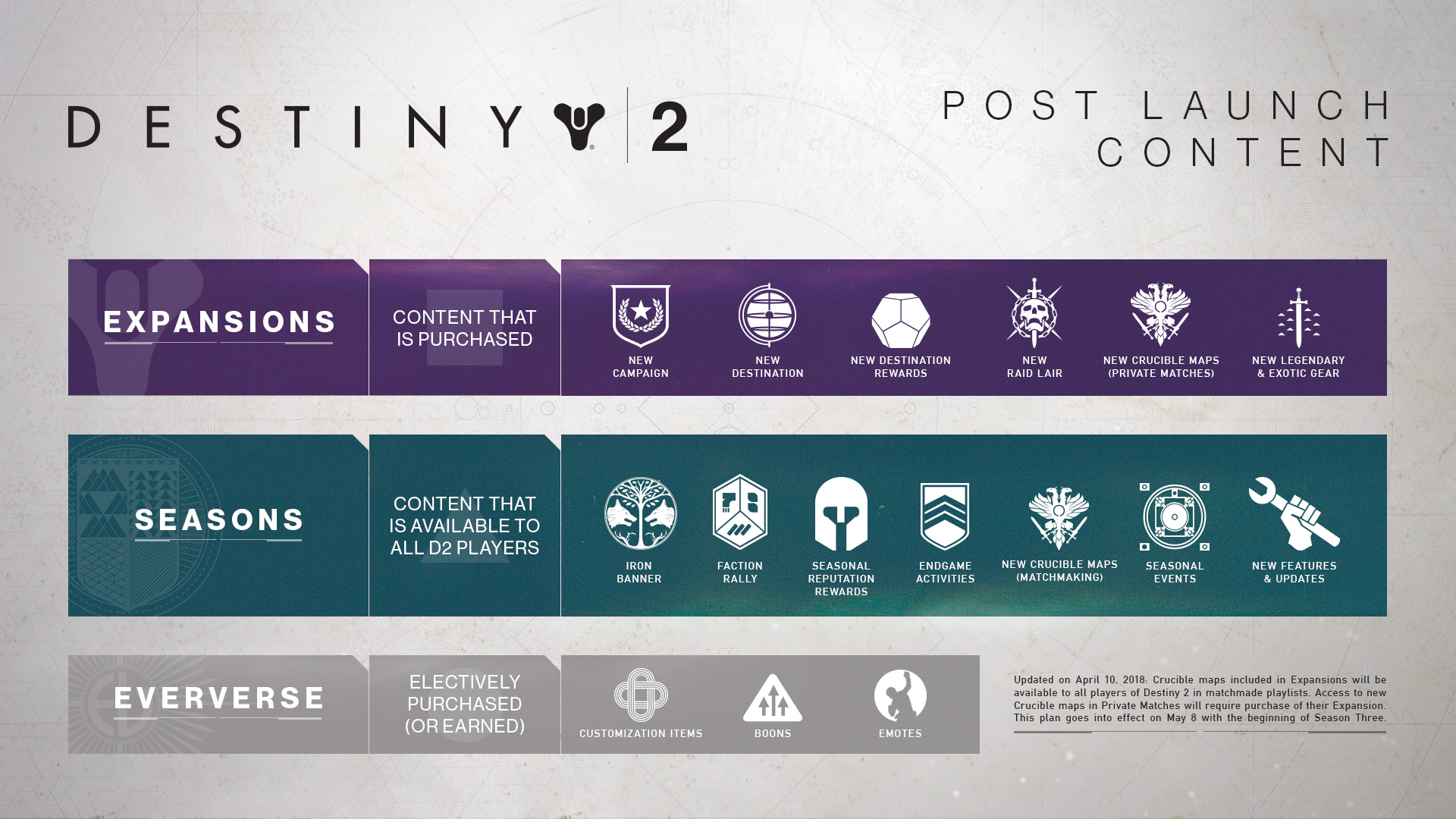 Once season four begins in September, the plan is to add gear collections, records, weapon slot changes, weapon randomization, and more. The "more" is most likely a large-scale expansion much like "The Taken King" which released a year after Destiny 1 back in 2015.
Bungie also added that the way Crucible content is being delivered will be changing with season three. When new maps come with the Warmind expansion, they will be available to everyone who plays Crucible, regardless of whether they bought the expansion.
"The usual conversation about our creative process will continue," Bungie said in its blog post. "Expect to learn more about the new features on the roadmap as we delve deeper into developer commentary. If these plans change–and plans have a way of doing that–we'll keep refreshing this roadmap on a monthly basis. Thanks for coming along with us on this journey, thanks for your feedback, and thanks for playing."