A new Boomsday Project Hearthstone card was revealed in a cartoon
The Boomsday Project is Hearthstone's upcoming expansion, and Blizzard's gotten a bit creative with its card reveals.
The Hearthstone YouTube channel posted a cartoon earlier today, "Hearthstone: Enter the Boom Labs Episode 1," wherein a Blizzard intern gets teleported into the game's world to search for Hearthstone other developers that have gone missing. The newest card to be revealed is Stargazer Luna, a three-mana cost Legendary mage minion.
"After you play the right-most card in your hand, draw a card," Stargazer Luna's text reads.
Related: All the cards revealed so far for Hearthstone's next expansion, The Boomsday Project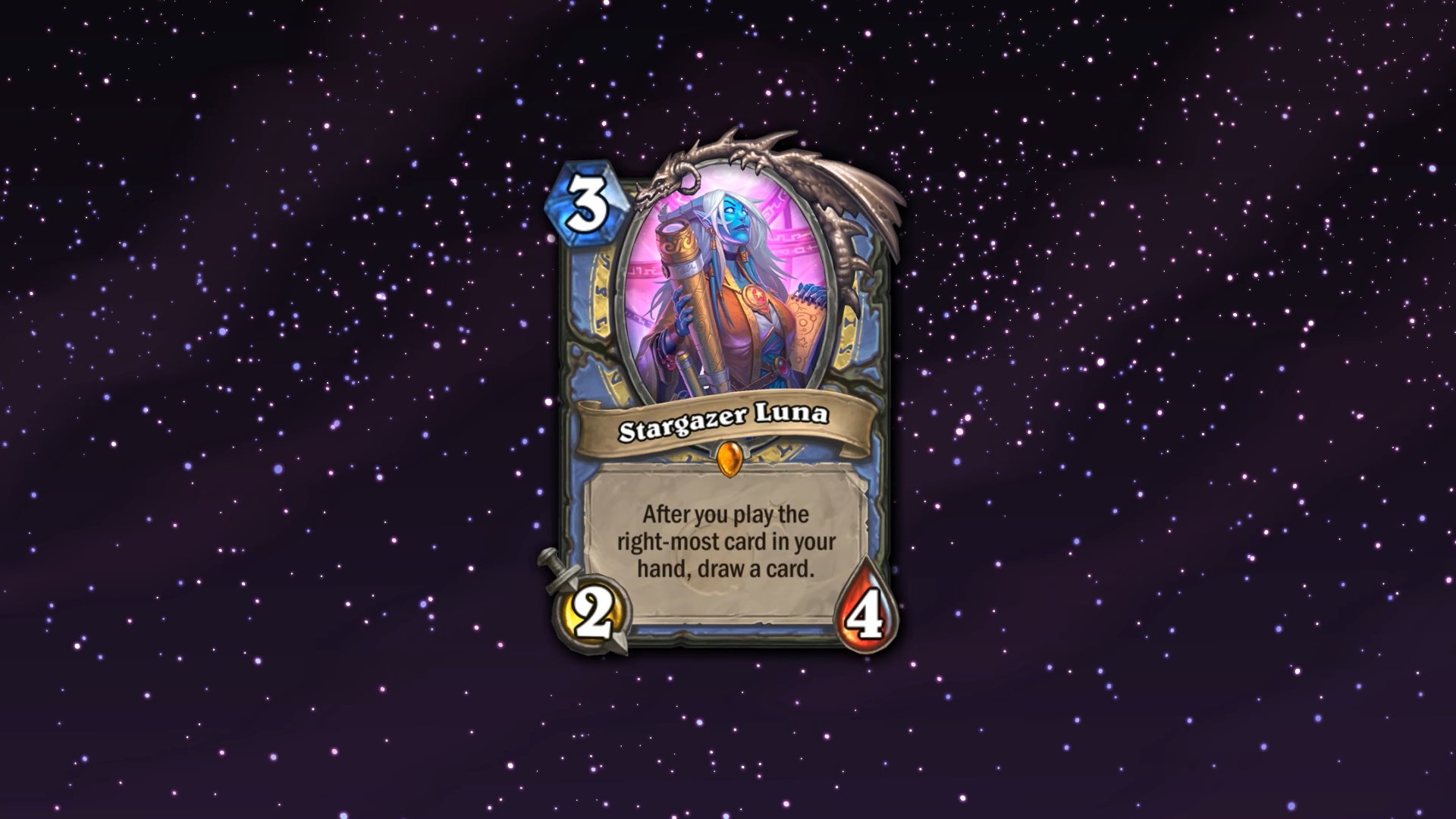 It's one of the first times that Blizzard's created a card with this sort of mechanic. Likely, we'll find Stargazer Luna in Temp Mage decks where it will perform well.
More Hearthstone cards will be revealed during The Boomsday Project's live stream on July 23 at 12pm CT. Preorders for the new expansion are available now and players that choose to do so will get a 50-card pack bundle, a random golden Legendary from The Boomsday Project, and a Mecha-Jaraxxus card back. A mega bundle is also available, and it adds on 30 more card packs and a new Warlock hero in Mecha-Jaraxxus.
The Boomsday Project launches on Aug. 7. Logging into Hearthstone after launch will earn players three card packs and a random class Legendary minion card from the expansion.