Fortnite: Save the World's 5.0 patch features Challenge the Horde, new sub classes
Fortnite: Battle Royale isn't the only game mode receiving a major overhaul with Epic Games' 5.0 patch. Today's update includes new changes to Fortnite's PvE mode Save the World, including four new her sub classes and the reintroduction of Challenge the Horde.
In Challenge the Horde, players fight against incoming monsters alongside one another as the Storm closes in on them. To survive, each squad must fortify their defenses and protect themselves from falling into the Storm's grasp, which will chip away at their health. Players can unlock Challenge the Horde by advancing through their Storm Shield Defense progression or working on the Horde Quest in the main campaign.
This time around, there's only nine Challenge the Horde missions instead of 16, and Epic tweaked some of the Horde challenges and wave numbers to make the mode a bit more fun. Fortnite users can check out the mode for themselves by watching out for a Challenge the Horde Mission Alert in-game.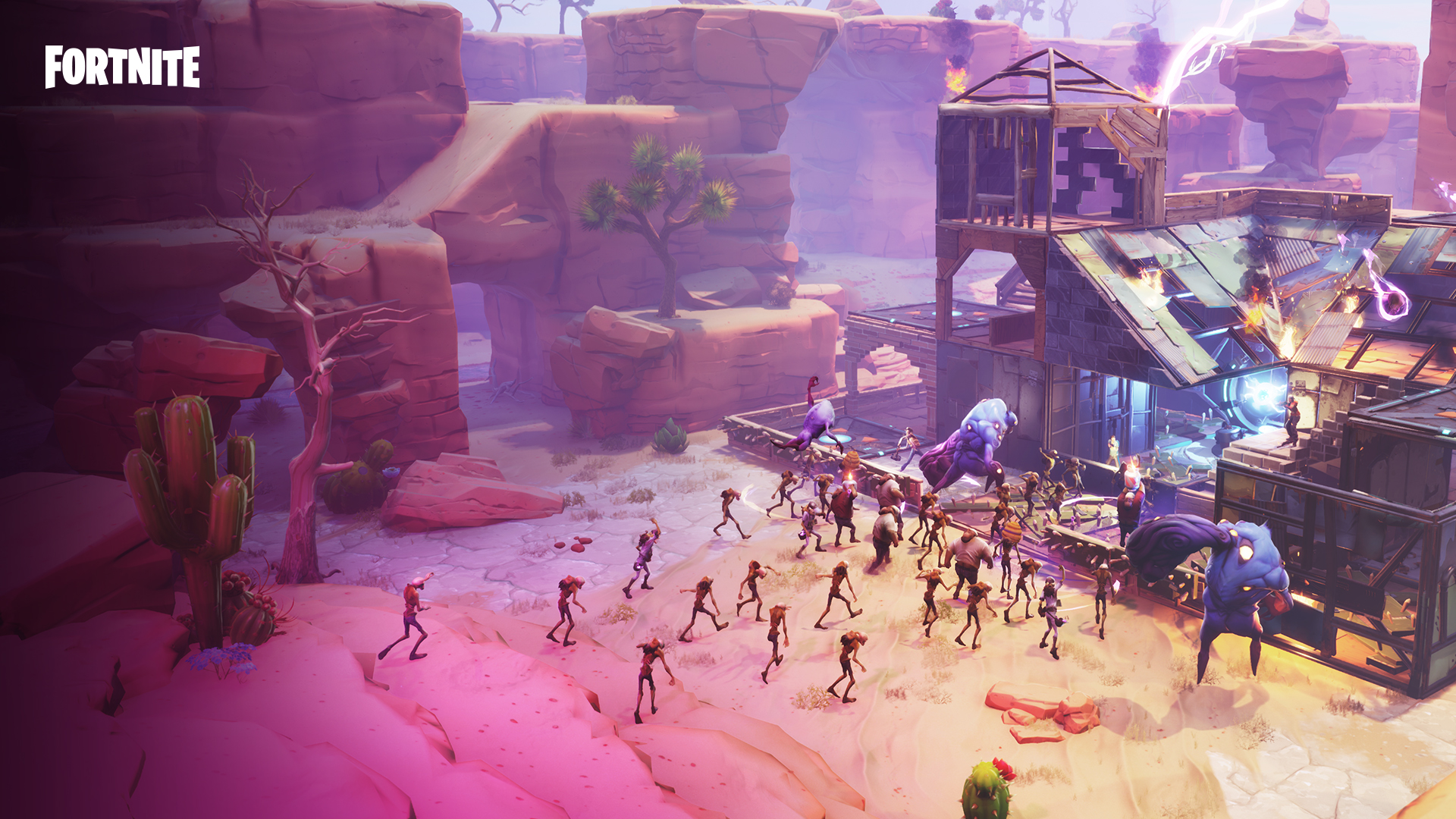 Alongside Challenge the Horde mode, Epic has also added new Wild West-themed sub classes into Fortnite: Save the World as part of the Road Trip Event Llama. There's four sub classes in total, with the Soldier's "First Shot" featuring a brand new hero named Rio. Here are all four new additions.
Soldier: First Shot (Rio)—Focuses on reloading to provide increased initial damage.
Ninja: Explosive Assassin (Ken)—Stacks the Assassination ability in order to deal an explosive blast, harming enemies in an area of effect.
Constructor: Vintage-Tech (Penny)—Utilizes Plasma Pulse to damage enemies with Plasma Bomb Zones.
Outlander: Wild Fragment (Deadeye)—Collects Charge Fragments in bulk to deploy powerful T.E.D.D.Y. sentry turrets.
This time around, Fortnite's heroes have seen some ability tweaks too. This includes a damage multiplier buff for the Soldier's Warcry ability, a reduced cooldown on the Ninja's Smoke Bomb, a significant movement increase and cooldown decrease for the Outlander's Phase Shift, and increased damage and decreased cooldown for the Constructor's Bull Rush.
For more information on Fortnite: Save the World's version 5.0 patch, read through Epic Games' official patch notes.