Hearthstone's Midsummer Fire Festival is returning
Hearthstone's Midsummer Fire Festival is back for another burning round. Ragnaros the Firelord announced in his trademark all-caps thunderous roar that the flaming event is returning for another year. Players will be able to rack up the gold quickly, as all quests during the event will reward double the normal amount. Not only that but the game will broil itself in sparks, fire, and other appropriately-themed decor to honor Ragnaros himself. 
A special themed Tavern Brawl in the form of Ragnaros' Fire Festival will be available, as well as the ability to earn a new Fire Festival-themed emote. Ragnaros has stressed in the event announcement that there will be "no special guests," so we can take that to mean Mini-Rag will be making an appearance this time as well. Players can upgrade their own "Wow" emote with fireworks should they have minions killed by Mini-Rag himself, similar to last year's event.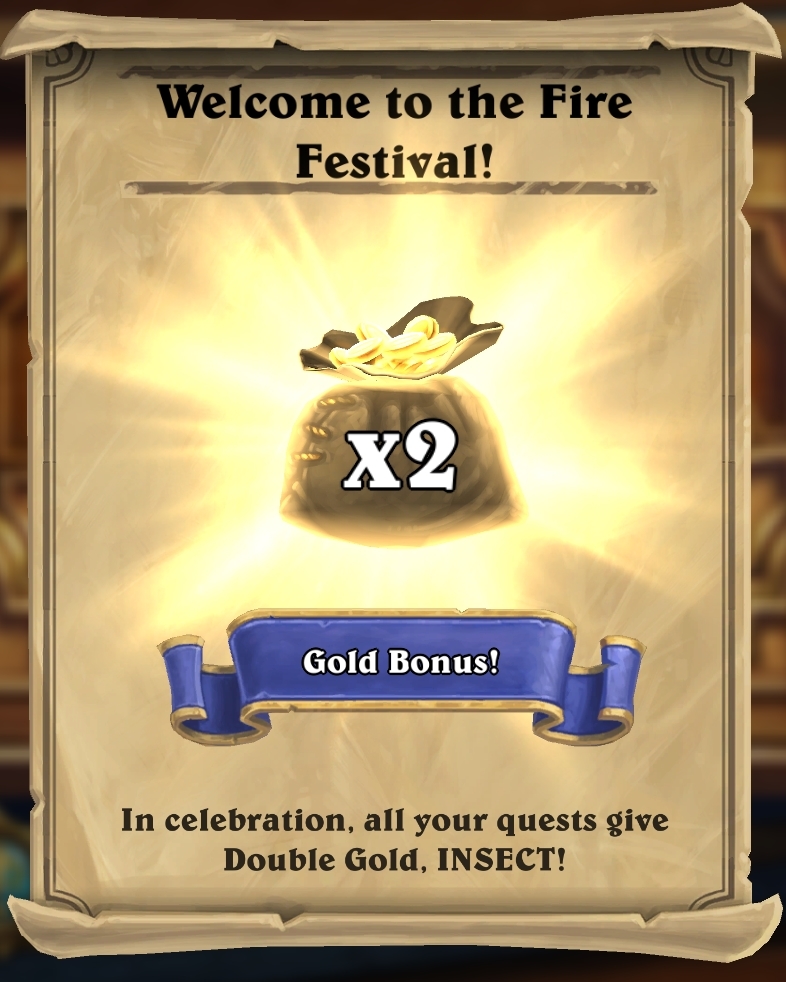 As last year's seasons changed, the Midsummer Fire Festival was followed by the Frost Festival themed around Ragnaros's icy rival Ahune. It's likely we'll see the return of that event as well. As for now, it's time to enjoy the searing flame of passion spurned on by extra gold. 
It promises to be the "hottest party of the season" as Ragnaros bills the event. The Midsummer Fire Festival starts today, and will last through July 30. Ragnaros doesn't really think you're an insect, despite the style guide for the event's promotional materials. That's just a term of endearment, honest.