Destiny 2's second year keeps sounding better and better
The more that Bungie spills about the second year of Destiny 2, the easier it is to feel that lost kind of excitement that so many players haven't felt since launch.
The Forsaken expansion coming on Sept. 4 has been well-documented. It will include new story missions, a new Raid, new Exotic armor and weapons, and all of the bells and whistles you've come to expect from DLC. But what is most exciting are the changes to Destiny 2's base game.
Some of these changes have already taken shape. Quickplay in the Crucible has become six-vs-six full-time, and it has reinvigorated the game's PvP community. In-game Bounties have added extra incentive to play both Crucible and Strikes, and year one Moments of Triumph have players revisiting old content.
But wait, there's more! Today's new batch of info comes via Bungie's weekly blog post.
A large point of contention in the PvP end of the game has always been time-to-kill. Many find it too long, and that creates a meta of grouping and team-shooting. Many dislike this change from Destiny 1. That's all about to change in Forsaken.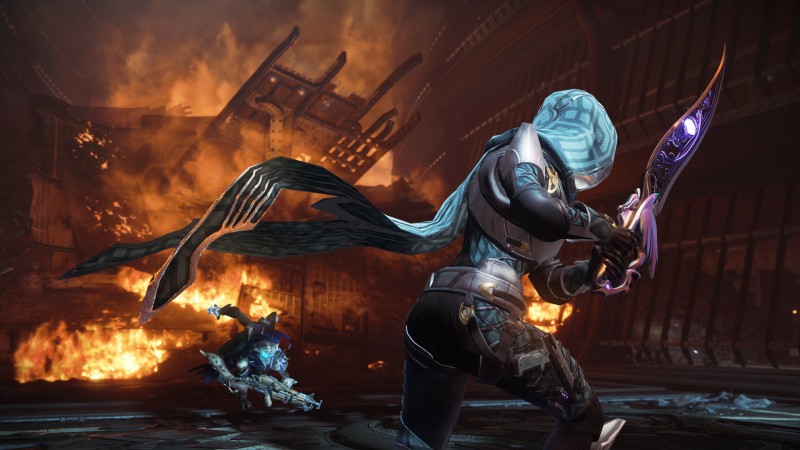 "If you're a sharp-eyed PvP enthusiast, you may have noticed from some Forsaken coverage that the weapons are doing a bit more damage than they do in the current version of Destiny 2," senior sandbox designer Jon Weisnewski wrote. "If you're a seasoned Destiny 2 player, you may then extrapolate the possibility of a global lethality pass on weapons and abilities that may or may not be in the pipe to go live when Forsaken is released. I'm here to quickly confirm that, along with weapon slots and ammo availability, we have globally adjusted the "time to kill" in the Crucible."
Bungie will host a Combat Reveal stream on Tuesday, Aug. 7, at 12pm CT. That stream will show off a demonstration of perks, mods, loadouts, and more.
Speaking of mods, both mods and milestones are getting big-time overhauls in year two. These were detailed by Game Informer. Mods, which are equipped on weapons and armor to add specific perks, will be getting huge improvements, and the way that you knock out weekly milestones is changing as well.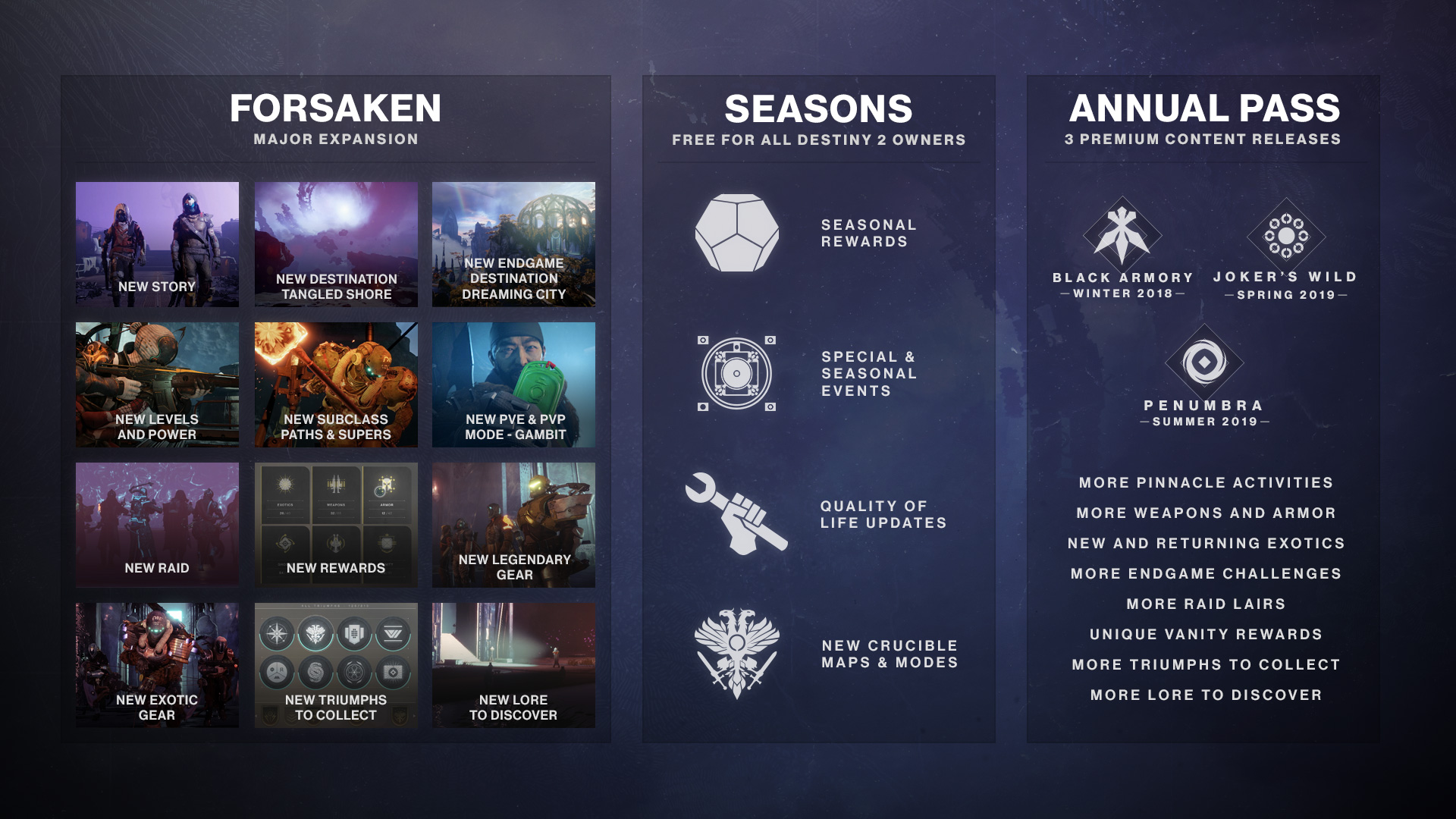 Mods will be more meaningful in year two. Right now, Legendary mods will add plus-five to your Power level while supplying different perks. Those perks are about to get way better. Examples given were Icarus Grip, which improves your weapon's accuracy while airborne, Radar Tuner which decreases the time it takes for your radar to return after aiming, and Targeting Adjuster that grants better target acquisition.
Milestones will now appear as blips on the director's map, pointing you to specific planets for things like Flashpoints, Strikes, Crucible, Nightfall Strtikes, Clan challenges, and Raid challenges. The current milestone tab in-game will now show critical-path objectives instead. There will also be daily challenges for players to complete.
The hype for Destiny 2: Forsaken is ramping up, and we're just a little over a month away from release. Next up on the game's calendar is the Solstice of Heroes in-game event, which kicks off on July 31.