Fortnite's Android version may not appear on the Google Play Store
Fortnite has enjoyed massive success as a mobile game, but so far it's only been available for players with iOS devices.
The game is supposed to be hitting Android devices in the near future—but it's release might be somewhat unorthodox according to a leak by XDA-Developers.com.
The site found images in the source code of the official Epic Games website that offer instructions for players on how to download and install the game to the Android device of their choice.
One states that you'll be "prompted with some security permissions" and that it is "necessary" to install an app from outside of the Play Store. This heavily implies that the game simply isn't going to be available through the Google Play Store, the platform's most popular app store.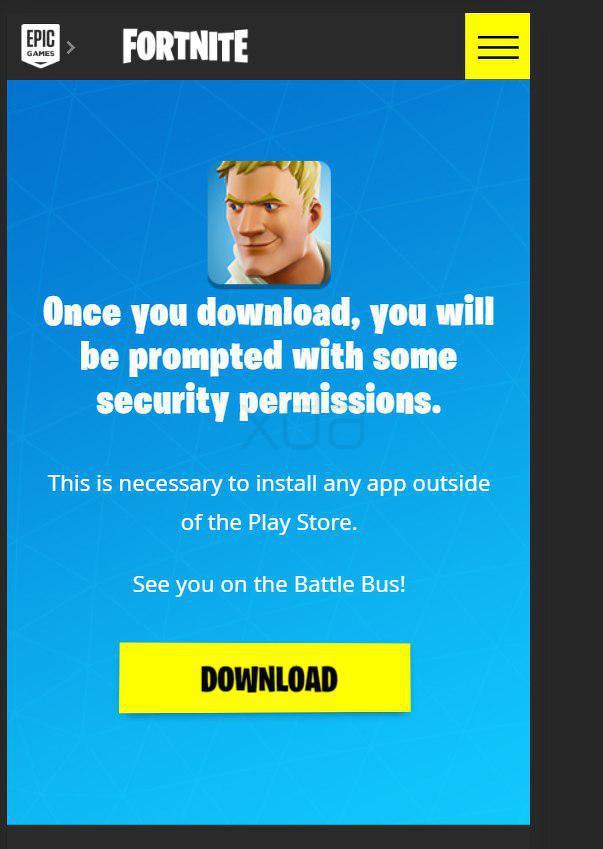 As far as why this might be the case, it's hard to tell. Epic Games has kept relatively tight-lipped on an Android port, and it doesn't even have a release date yet. According to XDA Developers, this could be a way for Epic to circumvent having to give a share of revenue to Google.
The report also says that Fortnite will be exclusive to the Samsung Galaxy Note 9 from on Aug. 24, with the details announced on Aug. 9.
Following that, the game will supposedly debut more widely on Sep. 23. If the leak is accurate, it looks like Android players may be jumping through quite a few hoops to play the year's hottest game.