AMD to ship Ryzen CPU in March followed by Naples Vega in Q2 2017
AMD has released its fourth quarter results and as reported by DVHardware, AMD is on track to officially release the first variant of AMD's new Rzyen processor in first quarter of this year. This includes a desktop based Zen Cpu codenamed Summit Ridge and Raven Ridge for notebooks.
Naples a CPU designed for server that will be followed in the next quarter with Vega. Rzyen was announced last year and its launch has revealed how well this processor will be ideal to beat its competitor on the performance and costing. From that point of time it is considered to be a competitive chip against Intel.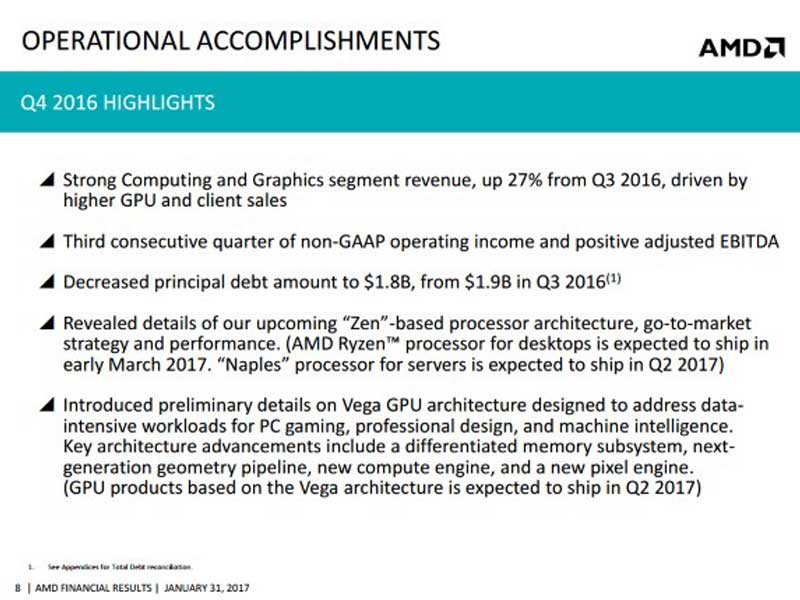 The news is based on the part of the report. Zen based CPU as mentioned will go to the market in early March 2017. An introduction of Vega architecture designed for PC gaming and extreme performance will be followed with Naples launch.
AMD Reports Fourth Quarter and Annual 2016 Financial Results.