Animal Crossing 3D Prints Villager Ketchup Into Real World
Animal Crossing: Pocket Camp's New Year's event is already underway, and one fan is delighting the game's fandom with an interesting end-of-year treat. Redditor lssdmml 3D printed Ketchup the duck, creating a real-life version of her that strikingly captures her physical appearance in-game.
The model, which has since gained over 1,300 upvotes, was posted last night on r/AnimalCrossing. The full printing not just looks strikingly similar to Ketchup's rendition throughout Animal Crossing, but the painting job done after the 3D printing also makes her look pretty similar to Nintendo's depiction of her, too. Check out the final version below.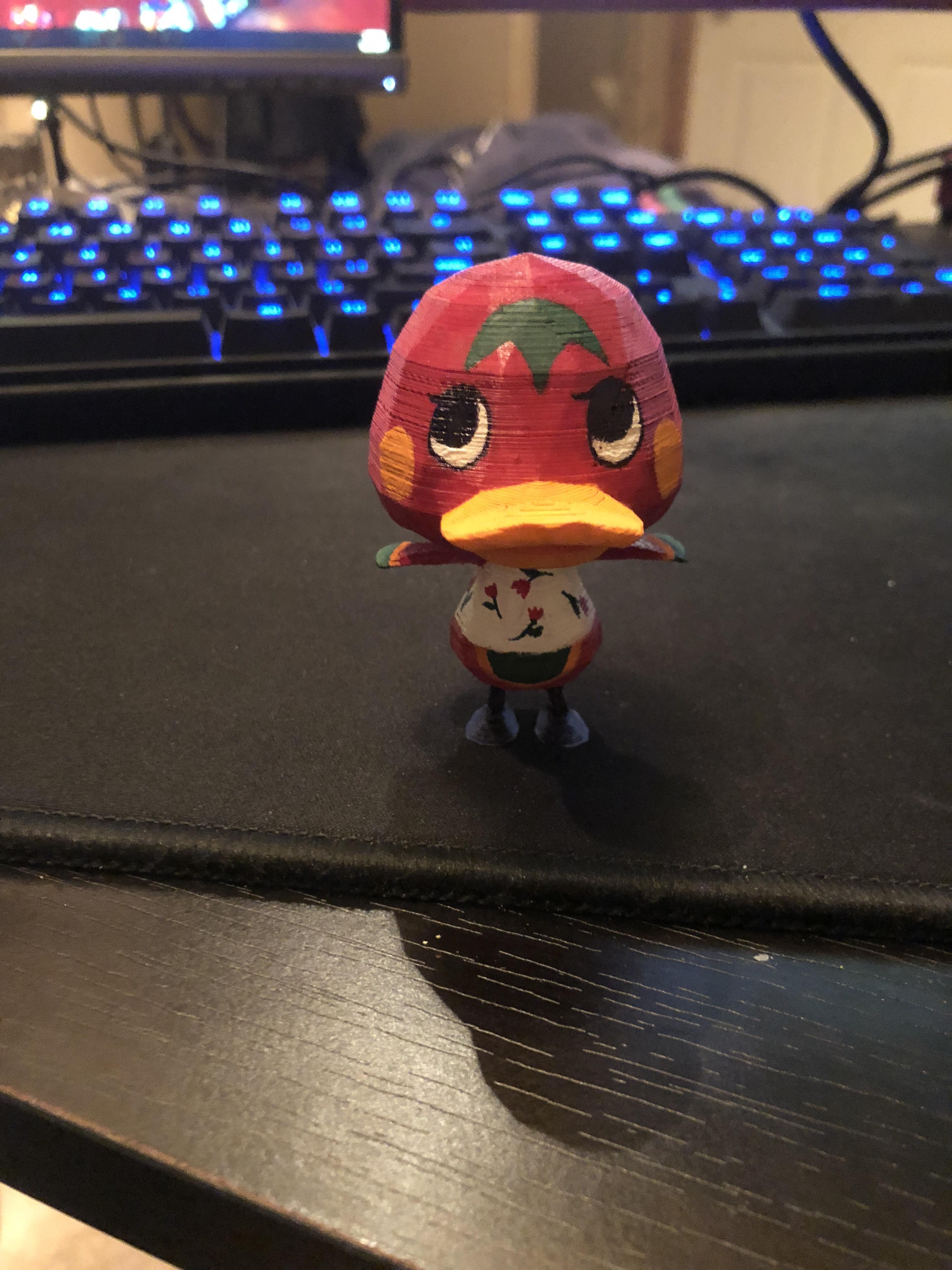 lssdmml posted a link to the source for her model as well, which she retrieved from The Models Resource. The site hosts 3D model files of video game characters that can be 3D printed into real-world objects. In Animal Crossing's case, model files for each of Animal Crossing: City Folk's animals can be downloaded from the site, along with characters for such games as Animal Crossing: New Leaf and Animal Crossing: Happy Home Designer.
H/T r/AnimalCrossing