Animal Crossing: Pocket Camp was downloaded over 15 million times since launch
Animal Crossing: Pocket Camp is taking mobile gamers by storm, and it has the numbers to back it up. In its first six days since release, it's amassed 15 million downloads across the App Store and Google Play. While that's about half of the downloads Super Mario Run was able to attract during its first six days, these are still very impressive totals. 
SensorTower, a mobile marketing analytics group, has put together a bar graph of the data compiled from the game's launch. It looks like Animal Crossing: Pocket Camp is flourishing in Japan, where it reached the fifth spot on the App Store's Top Grossing chart and currently rests at the tenth place at the moment. The US results aren't as high, with Pocket Camp sitting at No. 72 on the same list.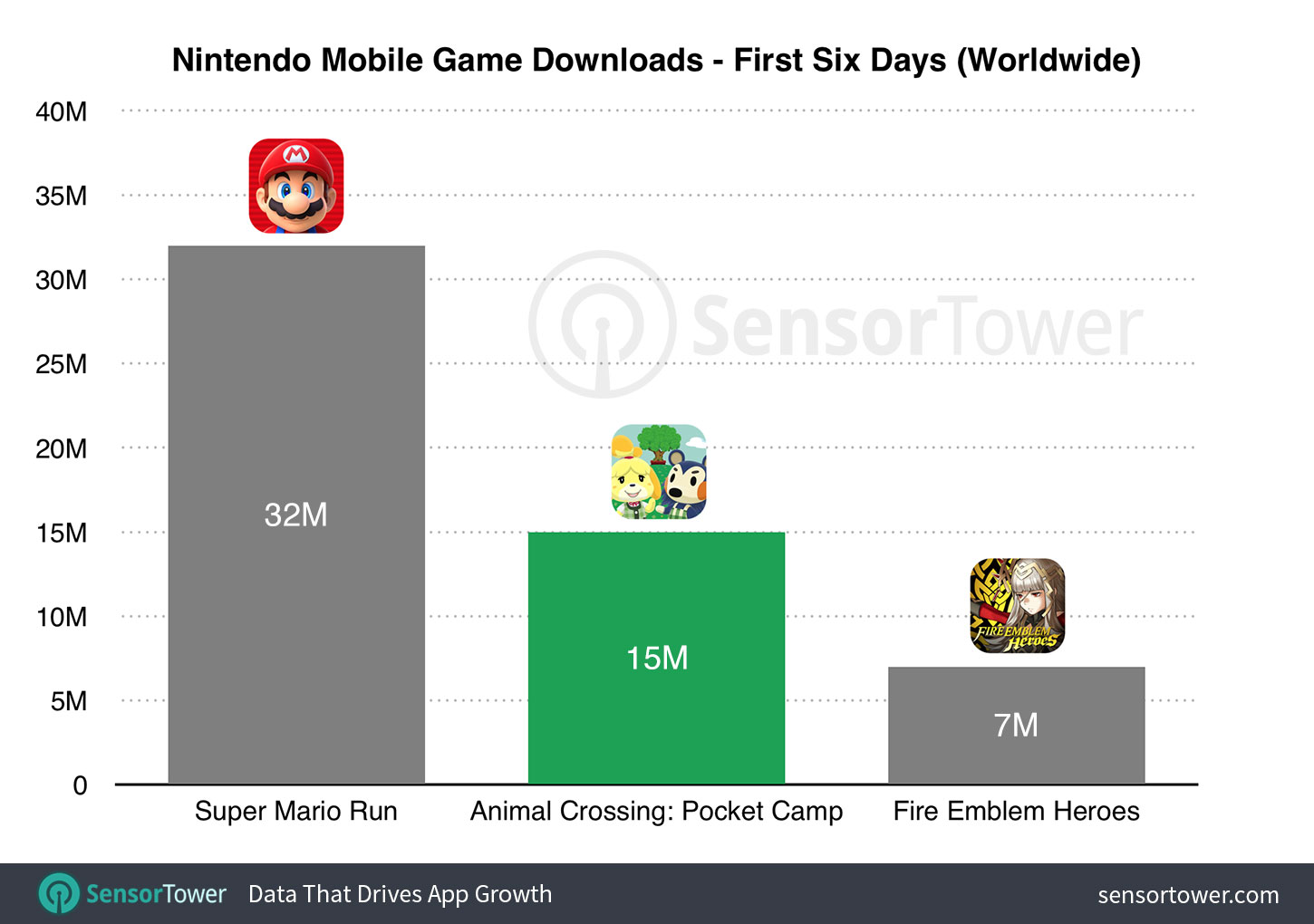 SensorTower notes that Fire Emblem Heroes ended up on the eighth spot on the same list only one day after launch, and topped out at sixth place on Aug. 31. Obviously with more at stake to unlock with Fire Emblem Heroes, players were doling out more cash, but the less immediately necessary Leaf Tickets likely equal less in-game purchases, which can be attributed to the casual nature of the game. 
Animal Crossing: Pocket Camp is a mobile adaptation of the popular life simulation series that puts you in the role of camp manager. You're tasked with creating the best campground you can to attract new animal friends, all the while establishing and maintaining friendships with those who frequent the grounds. It was released globally on Nov. 21.