The Best Playstation 4 Bundle Deals (December 2017)
It's officially Christmas season, for better or for worse, and that means holiday offerings are still plentiful. Now that the PlayStation 4 has been out for a couple years, 2017's holiday season is one of the best times to grab the console as part of a larger bundle deal. Case in point, Black Friday shoppers saw some serious discounts on the PS4, with some stores dropping as low as $200 just for the console alone.
Now that Black Friday has come and gone, it's a little harder to find those doorbuster sales that mark Thanksgiving weekend. But there's still plenty of good deals available for interested shoppers looking to pickup a PlayStation 4 bundle before Christmas arrives. Here's some of the best PlayStation 4 bundles around during December.
PlayStation 4 500 GB Uncharted 4 Bundle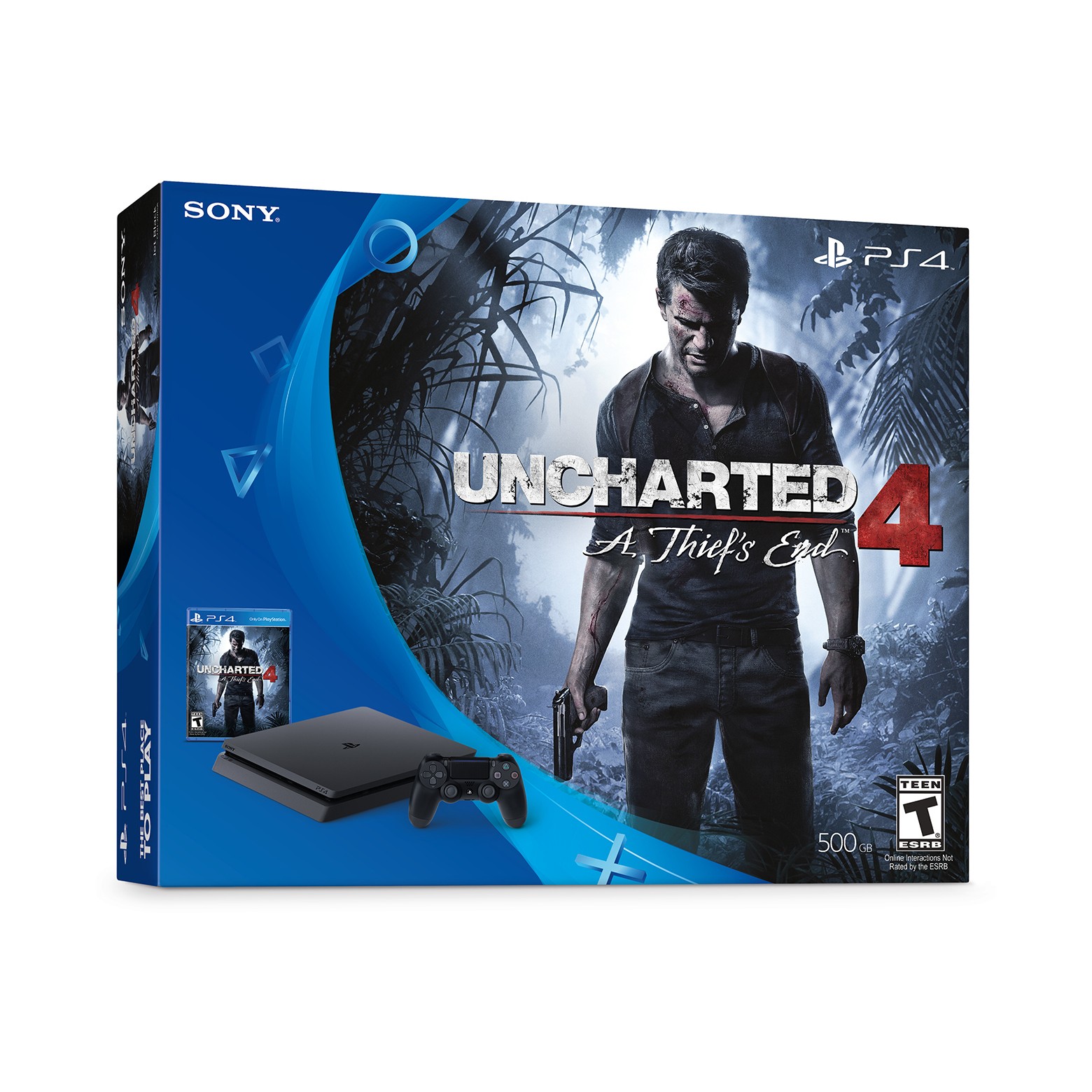 Uncharted 4: A Thief's End came out for the PlayStation 4 back in 2016, and it's still one of the most critically acclaimed releases on the entire platform. The game not just wraps up Nathan Drake's story, it also provides breath-taking graphics and intense action-adventure gameplay that truly pushes the PlayStation 4's limits. And its bundle offer is pretty cheap these days from some retailers, too.
Now that Sony is bundling the 1TB PlayStation 4 units with games like Star Wars: Battlefront 2 and Call of Duty: WWII, the PlayStation 4's Uncharted 4 bundle is a discounted second choice that's worth grabbing. While the bundle only comes with 500 GBs worth in storage, nabbing a solid deal on the Uncharted 4 bundle can save interested gamers money better spent on a PlayStation Plus account or more games.
The cheapest way to grab the PlayStation 4 Uncharted 4 bundle is through Target, where the console retails for $269.99. While the retailer has a very slim number of consoles left, and online orders are currently unavailable, several Uncharted 4 bundles are still available in states like Alaska, Hawaii, Washington, Illinois, and New York. So for gamers that missed the initial Black Friday sale, Uncharted 4's bundle is a great place to start. And of course, there's always second-hand purchases on eBay, where prices are usually a lot more generous.
PlayStation 4 1TB Limited Edition Call of Duty: WWII Bundle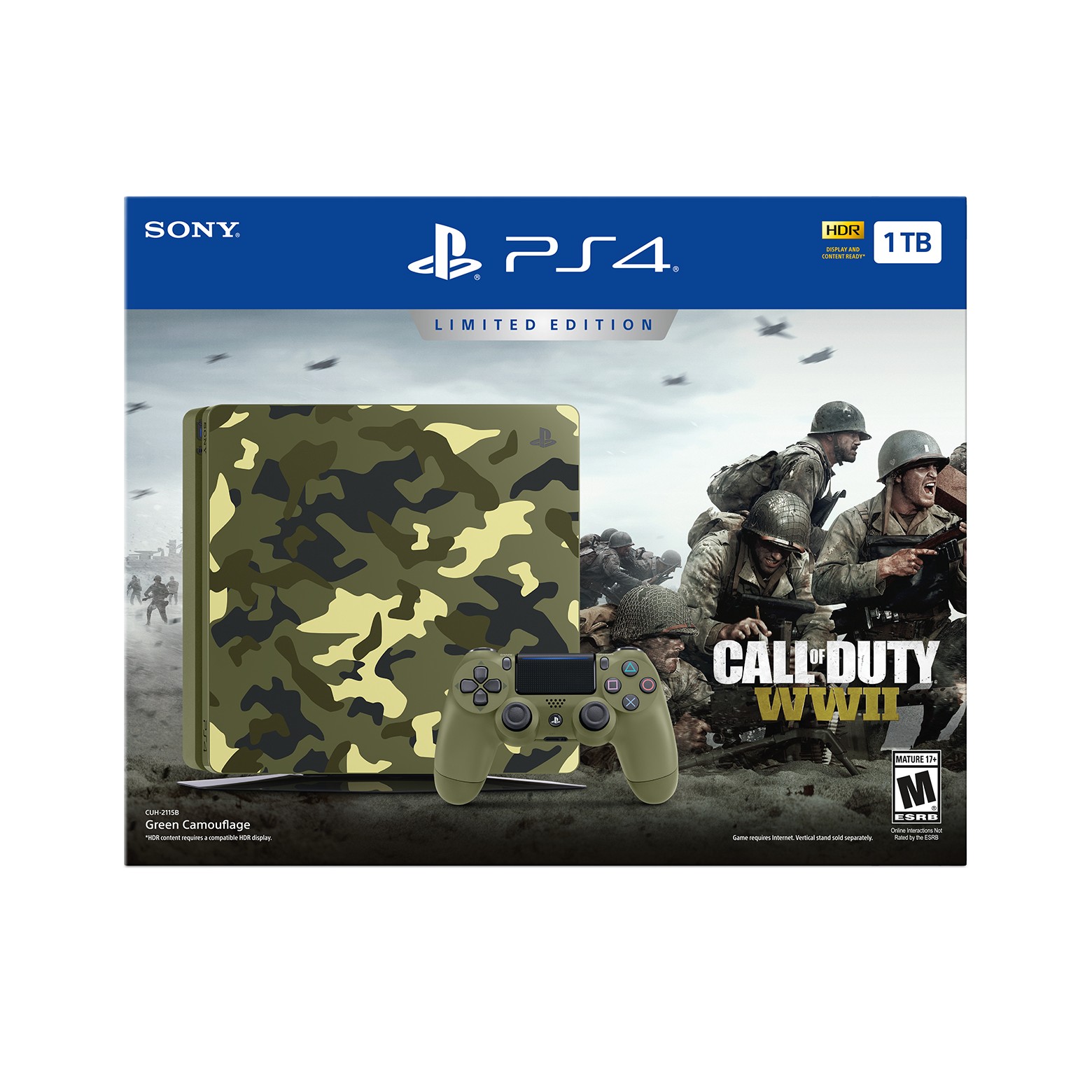 Call of Duty launches every November for a reason: The series is a common present, giving series fans an opportunity to jump into the game during their winter break. And for gamers interested in picking up a PlayStation 4 this year, there's some pretty strong incentives for grabbing the PS4's Call of Duty: WWII bundle.
For one, Sony is offering a limited edition PS4 with a forest camouflage skin and olive green controller as part of a Call of Duty: WWII bundle run. The bundle's console features 1TB worth in hard drive space and comes with Call of Duty: WWII, so players don't have to worry about grabbing the game separately with their new PlayStation 4. Granted, this bundle doesn't come with PlayStation Plus or additional DLC, so those options will have to be purchased separately. But a free copy of Call of Duty: WWII with a new 1TB console sounds like a steal, to say the least.
The PlayStation 4 Call of Duty: WWII bundle can be picked up at multiple retailers, including GameStop, Toys 'R' Us, Amazon. For many stores, both in-store pickup and online purchases are available. It's available for $299.99, not including any online deals or coupons combined after putting the bundle in your cart.
PlayStation 4 1TB Star Wars: Battlefront II Bundle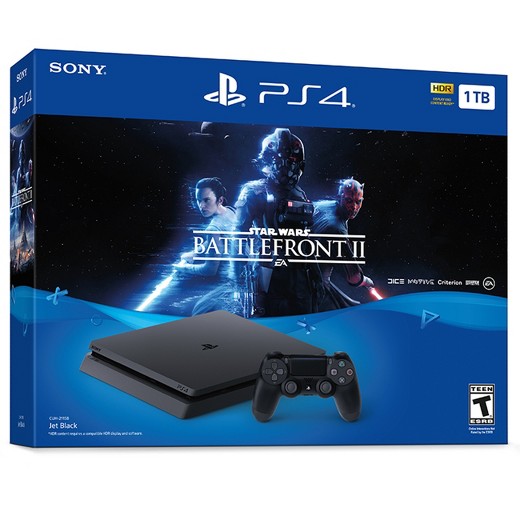 Not unlike the PlayStation 4 Call of Duty: WWII offering, Sony's Star Wars: Battlefront II bundle also serves as a great way to become a PlayStation 4 owner without spending too much on games from the start. This bundle clocks in at $299.99 and comes with EA and DICE's Star Wars: Battlefront II along with a 1TB PlayStation 4 console. No need to pick up the game separately, and since Battlefront II's DLC is all free, there's no need to spend money on additional in-game content either (at least, until EA sorts out the game's loot box controversy).
Like the Call of Duty: WWII PlayStation 4 bundle, there's a couple ways to grab Sony's Battlefront II offering. GameStop, Amazon, and Target all have bundles for sale for $299.99. Be warned, while Battlefront II does have offline play and a dedicated campaign, the game is most definitely known as a multiplayer title, making it a more expensive bundle in the long-term when PlayStation Plus subscriptions are factored in. But it's still not a bad choice overall.
PlayStation 4 Pro 1TB Limited Edition Star Wars: Battlefront II Bundle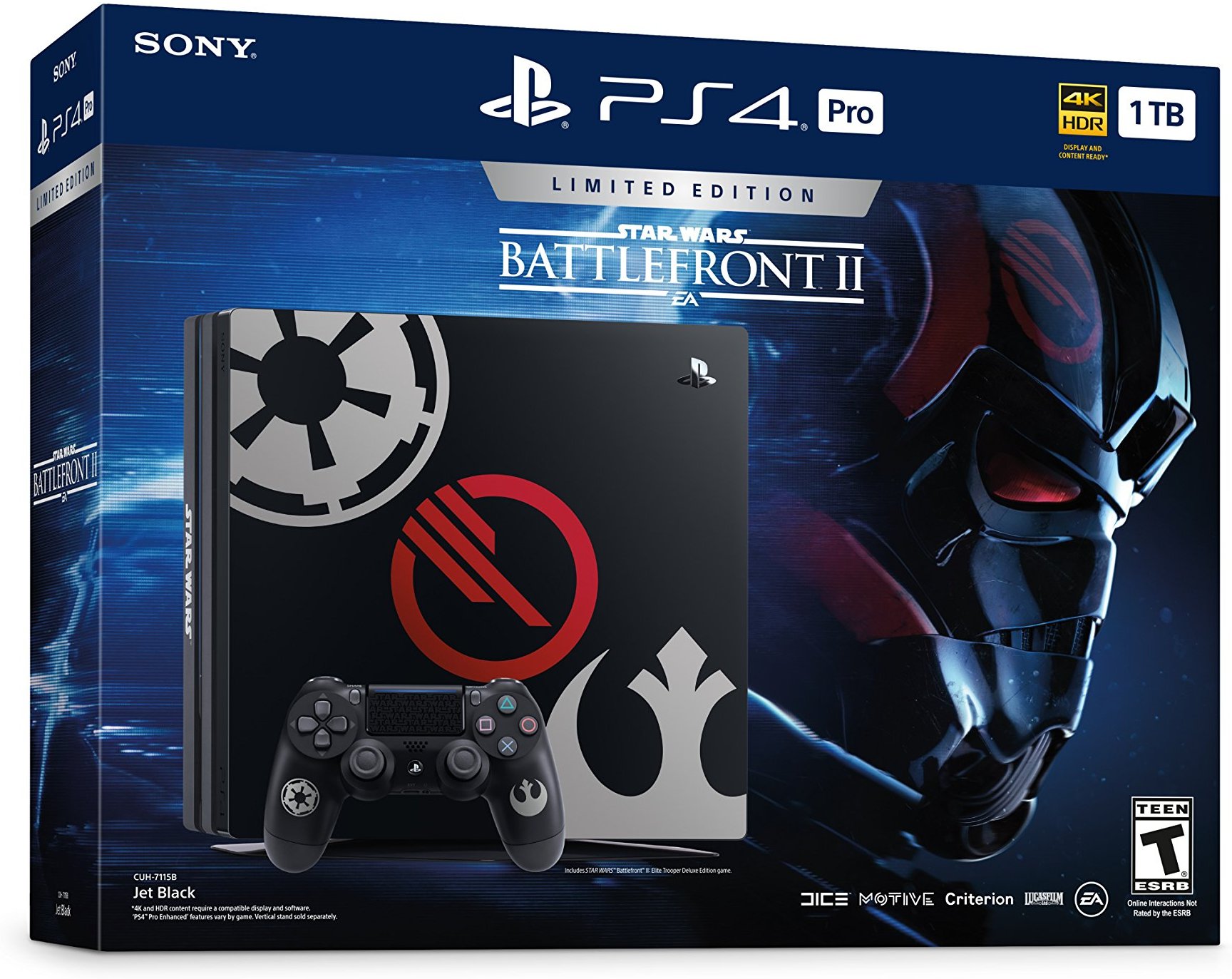 For gamers with a bigger budget eager to put their 4K TVs to good use, the PlayStation 4 Pro is an excellent investment. And while the system itself will cost gamers at least $100 more on the market, there is one PlayStation 4 Pro bundle that stands tall this holiday season. If you have the spare cash, consider grabbing the PlayStation 4 Pro's Star Wars Battlefront II bundle.
Like the standard PlayStation 4 bundle, the Star Wars Battlefront II PlayStation 4 Pro bundle comes with Star Wars: Battlefront II's full version, along with a 1TB PlayStation 4 Pro with HDR output ready for 4K TVs. But this bundle stands out because there's also a black, red, and off-white Star Wars design on the console itself, representing the Empire, the Rebels, and the Imperial Inferno Squad introduced in the game's single-player campaign.
As for the PlayStation 4 Pro bundle, the console goes for $449.99 from retailers. Pick it up at GameStop, Amazon, or Target. Of course, you'll still need a PlayStation Plus subscription if you want to play online, but for an extra $50 over the vanilla PS4 Pro console, spending $449.99 isn't a bad deal by any means.