Beyond Good And Evil 2 Not Releasing On Nintendo Switch? Only PS4, XB1 And PC Listed Officially
Beyond Good And Evil 2 is going to be timed exclusive to Nintendo Switch, this was one of the hottest rumor (came from journalist Laura Kate Dale, a credible figure that leaked a lot of Nintendo Switch related announcements accurately) before E3 2017. Ubisoft at E3 2017 does announce Beyond Good And Evil 2 at their E3 press conference, but there was no information on which platform (or platforms) the game would release, due to this that Nintendo Switch timed-exclusive rumor starting trending once again.
Ubisoft today updated the official website of Beyond Good And Evil 2 will the list of platforms the game is going to be made available, and to our surprise, Nintendo Switch does not feature in the list. To check out the list of platforms mention of the website, register for Beyond Good and Evil's Space Monkey Program beta, next up you will be asked to pick a preferred platform to hear news about: three options are available – PC, PS4, and Xbox One.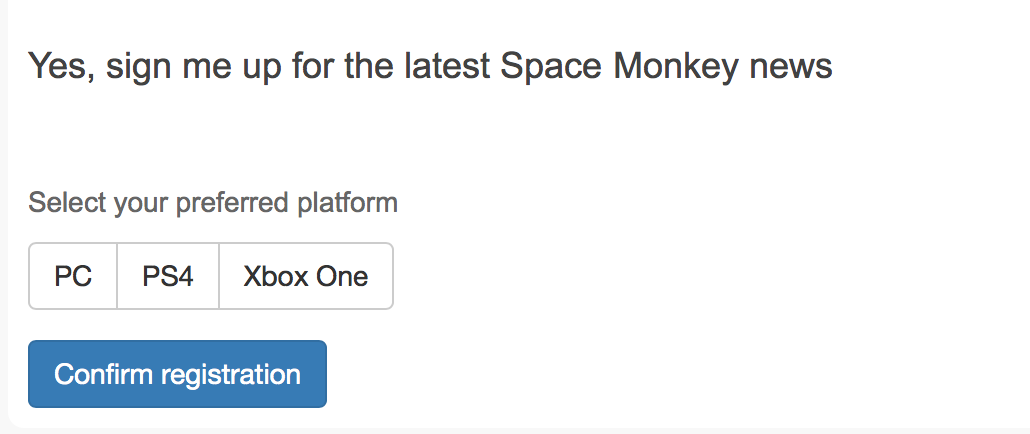 "The Space Monkey Program is our way of inviting passionate members of the community to be the first to play, to share ideas and inspirations, and to crash test all of the creative and gameplay elements that make up our game world: as early and as often as possible! Join the Space Monkey Program today to stay on top of the latest news and help make Beyond Good and Evil 2 your greatest adventure!"
So forget about Nintendo Switch getting a timed-exclusive deal, it seems like Beyond Good And Evil 2 will not release on Nintendo Switch.