Bungie Reveals All the Changes Coming to Destiny 2 Next Week
In a lengthy blog post, Bungie has addressed the Destiny 2 community and offered concrete information on quality of life changes that are coming to the game next week and beyond.
"Going forward, Destiny 2's post-launch game systems, features, and updates are being designed specifically to focus on and support players who want Destiny to be their hobby–the game they return to, and a game where friendships are made," said gamer directors Luke Smith and Chris Barrett.
Among the changes promised in the blog post are new systems and rewards to give the most engaged players additional pursuits, better incentives for completing Prestige activities, better rewards and replay values for PvE activities, private matches for the Crucible, Crucible tuning, better incentives for completing Crucible matches, new ways to spend currency, and improvements to things like Exotics, mods, and limited events.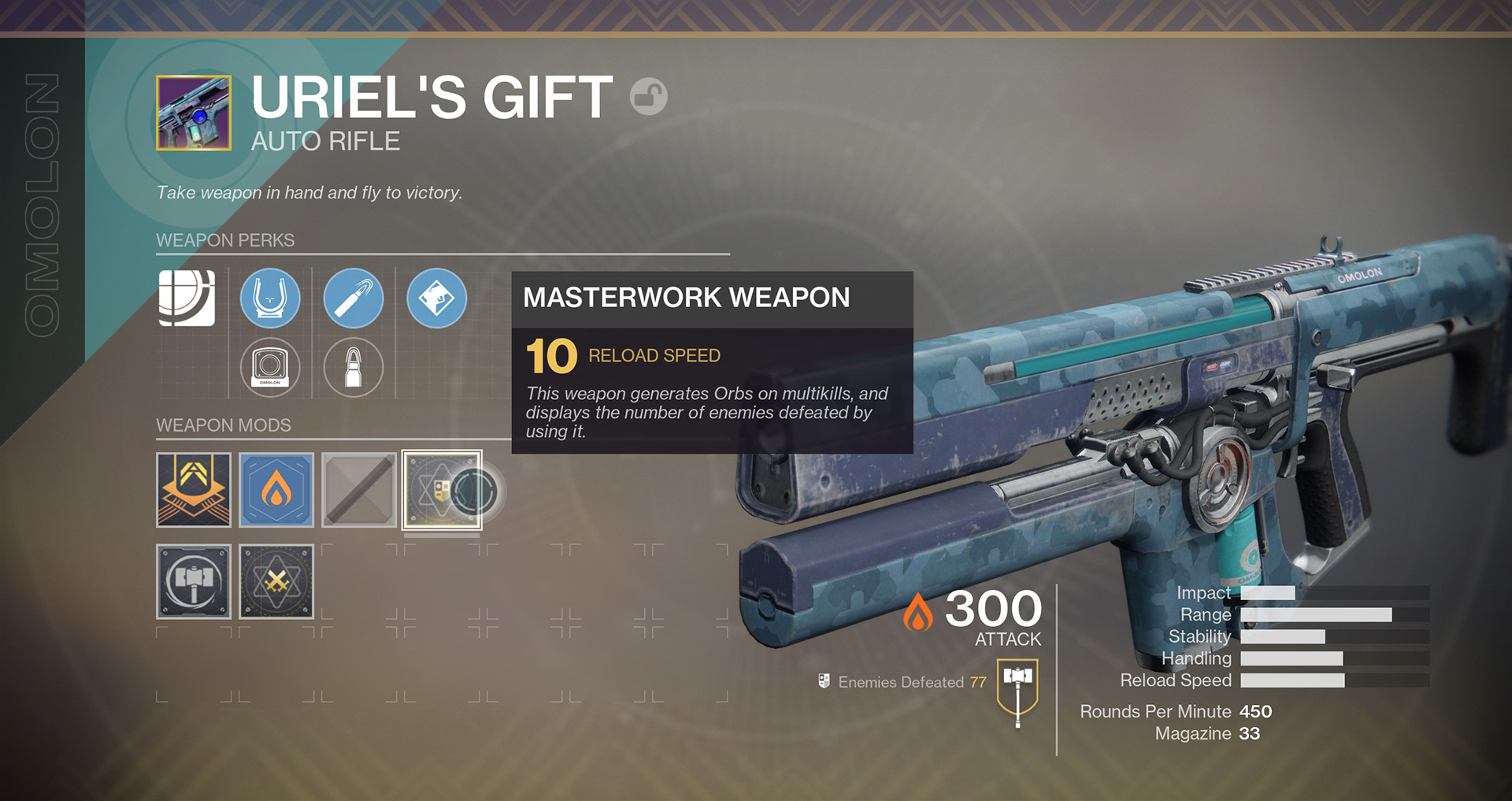 Up first is an improvement to Legendary weapons called Masterworks. As of Dec. 12, Legendaries can drop or be upgraded to Masterworks to give them advantages like a kill tracker, generating orbs for you and your allies, or added weapon stat bonuses that are randomly selected and re-rollable.
Masterworks can drop from any Legendary weapon source, and unwanted ones can be dismantled into materials that will upgrade existing Legendaries into a Masterwork. Raid and Trials of the Nine weapons will have a "very high chance" to be Masterworks when they drop.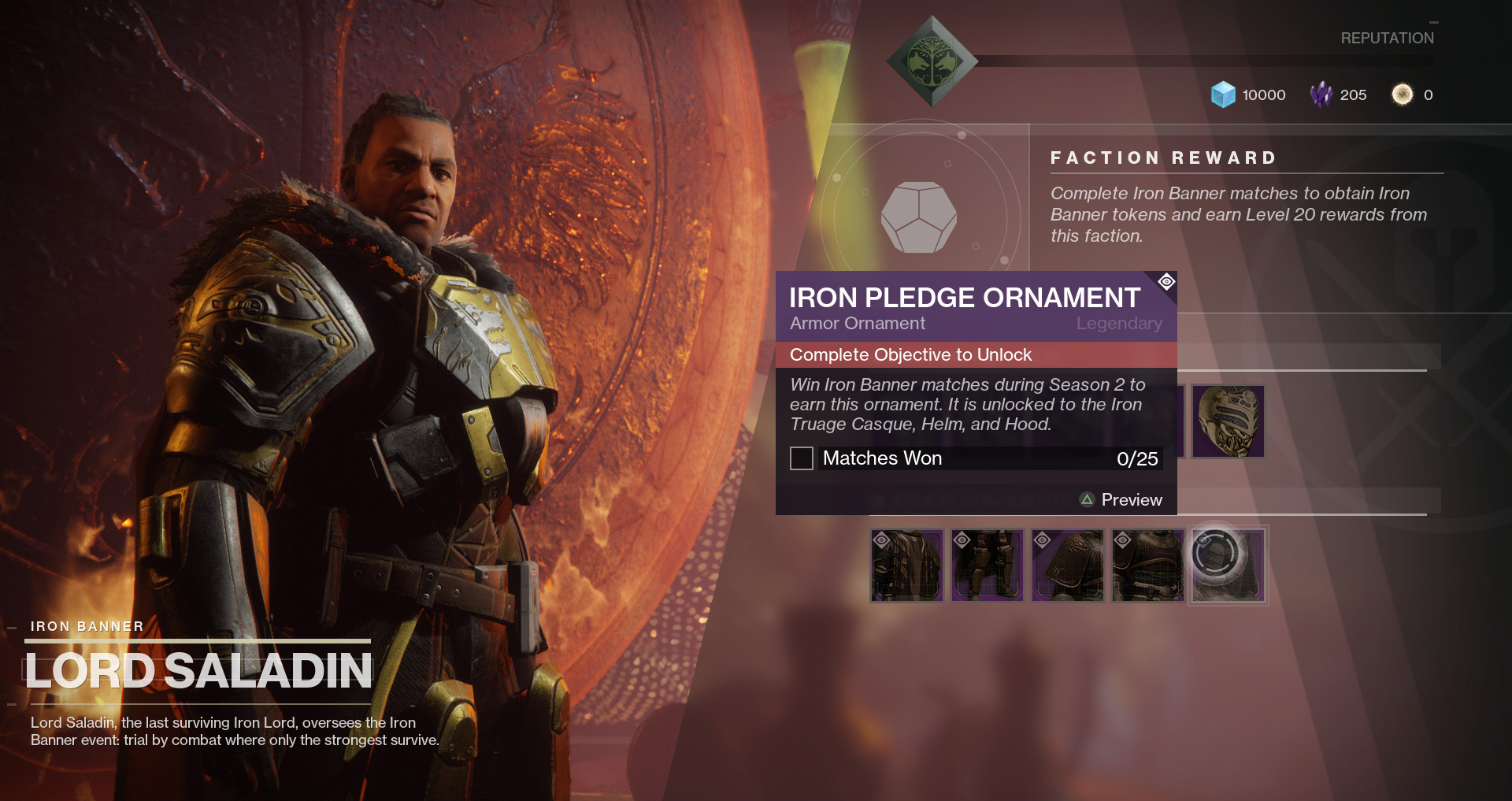 Starting on Dec. 5, armor pieces will get ornaments which change the look of armor pieces for more visual customization. They can be applied to base pieces that you have already collected, but will now unlock from vendors here on out.
The armor sets that have ornaments include armor from Vanguard, Crucible, Trials, Iron Banner, Dead Orbit, Future War Cult, New Monarchy, and the new Eater of Worlds Raid encounter.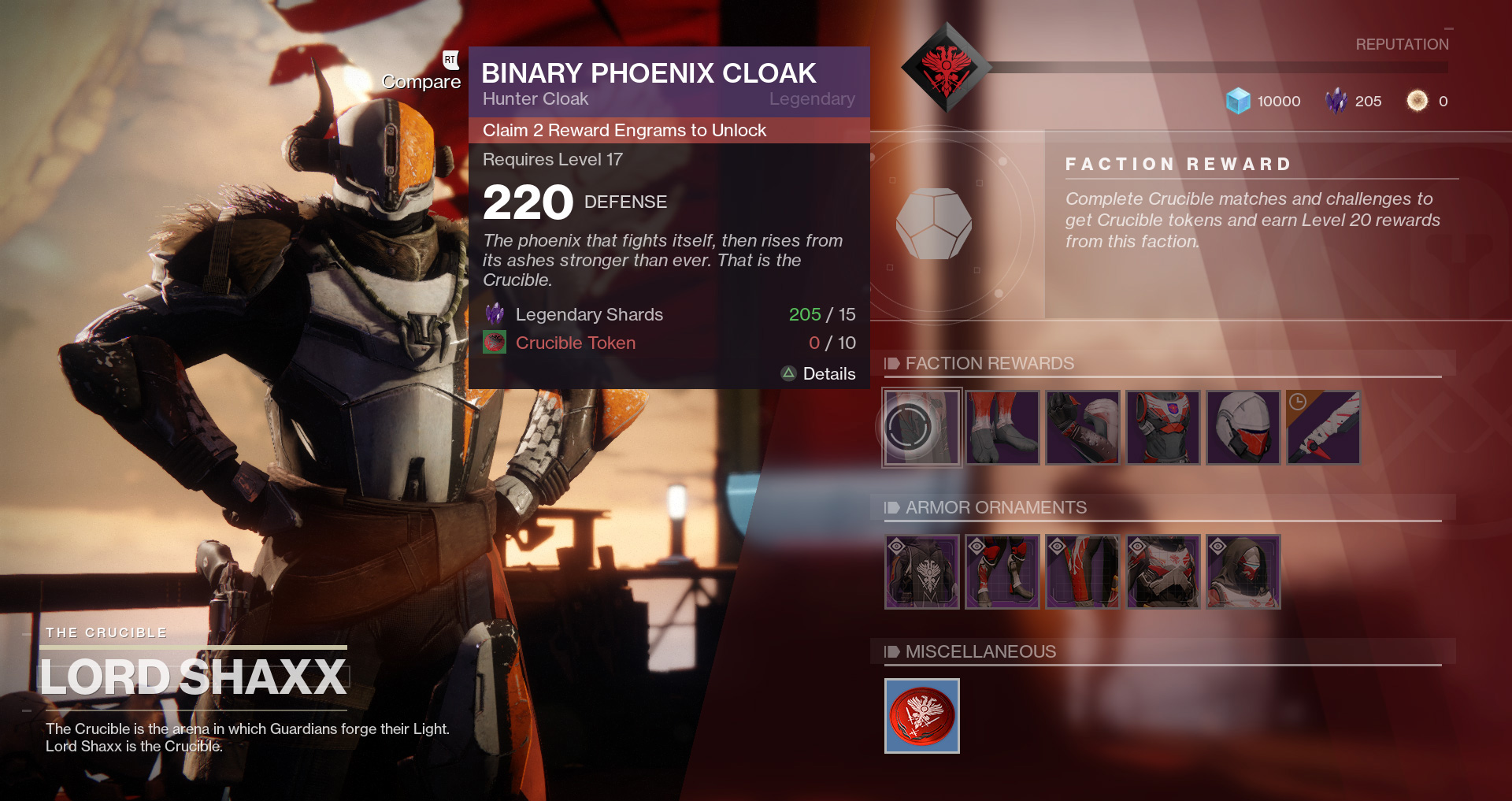 Vendors are getting an overhaul, too, as players thankfully will be able to buy armor and weapons from the vendor of their choosing without having to rely on the luck of obtaining something from a Faction package. Gear can be purchased using Legendary shards and Faction tokens.
Xur will also have new items to purchase. Every week, he will sell a Fated Engram that will decript Exotics that aren't already in your collection, to avoid the issue of duplicate Exotics decrypting. Three of Coins also makes a return from Destiny 1. The item boosts Exotic drop rates from any source for four hours.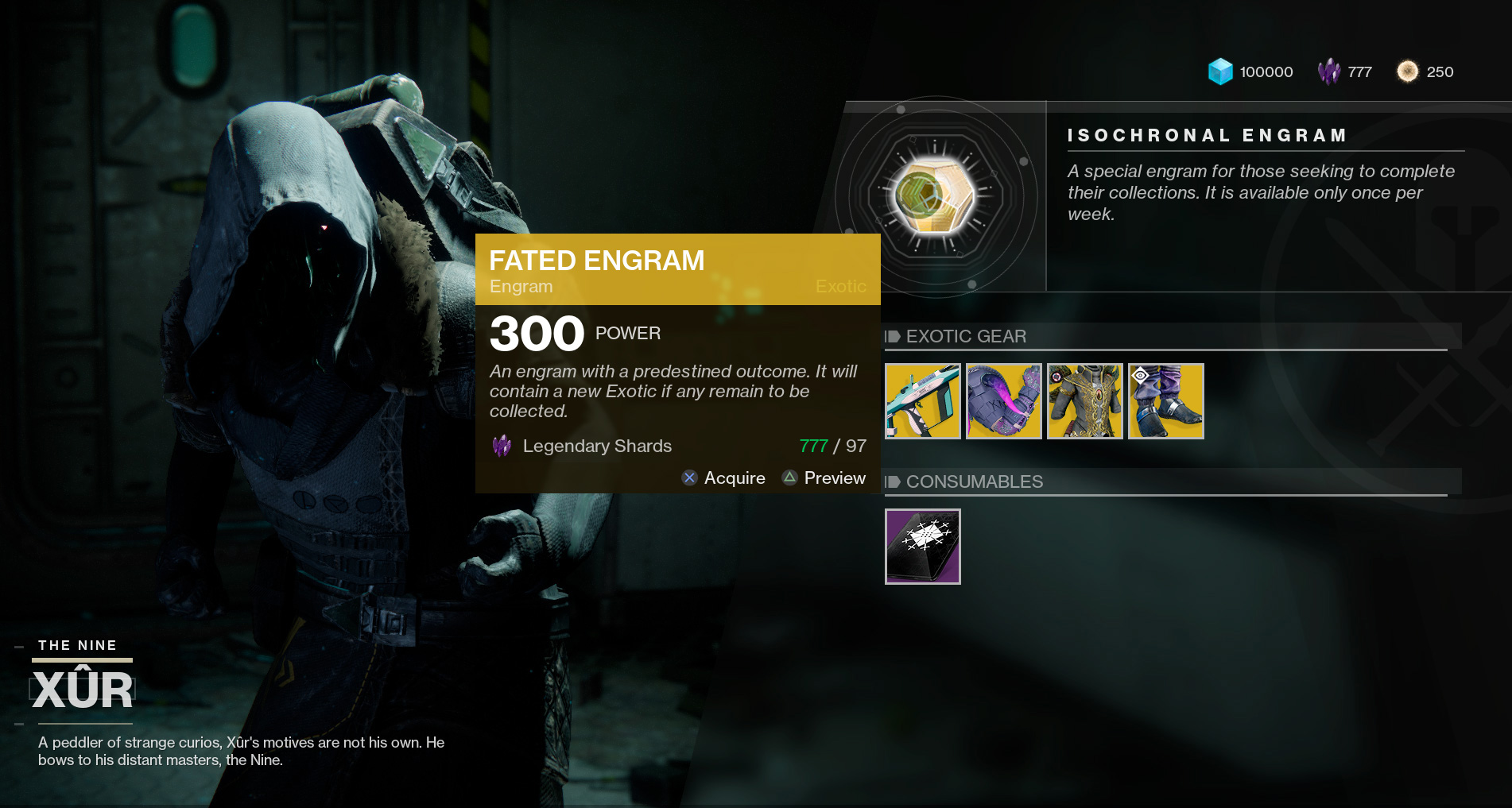 A lot has changed with smaller facets of the game, like rare quality mods dismantling into Gunsmith materials, Banshee-44 selling specific Legendary mods for direct purchase, Master Rahool selling Legendary Engrams for Legendary shards, and "exploit safeguards" on chests and resource nodes being "relaxed."
Reputation Tokens are getting a big boost, too, as token drops are increasing nearly across the board, but specifically in daily challenges and Strikes. Reputation required to receive a reward Engram from vendors is also increasing, at 37 percent for destination vendors and 50 percent for the Gunsmith.
On the PvP side of things, Bungie reiterated a promise of private matches for the Crucible in 2018, and also confirmed that ranked PvP is now moved up to the top of its priority list for next year to support the competitive community.
As for the much-discussed XP fiasco from the past few weeks, Bungie addressed that as well, saying that the old system was disabled but a new solution is now needed to rebalance XP in the game.
"We already see that the newly adjusted 160K XP per level value means that leveling is too slow for some activities, and we have begun the process of collecting data and recalibrating XP earn rates to improve them as quickly as possible," the blog said.
There's a lot of information to digest in the full blog post, but it seems like a lot has been going on behind the scenes at Bungie over the past few weeks and months. A lot of changes are coming on Dec. 5 and 12 and beyond.