Crash Bandicoot N.Sane Trilogy Coming For Xbox One On December 2017 [Online Retailer Listing]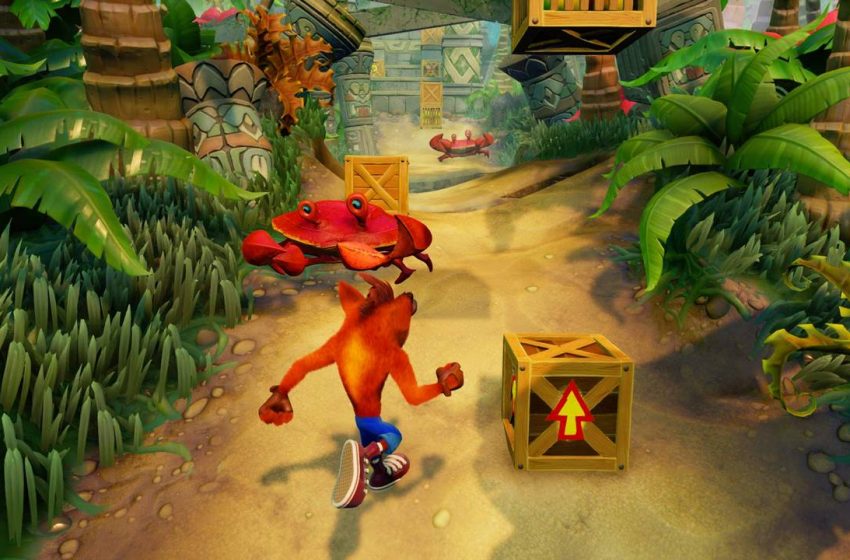 Crash Bandicoot N.Sane Trilogy which was considered to be a PS4 exclusive title is heading to Xbox One in the month of December according to an online game retailer (BASE.COM). This is listing for Crash Bandicoot N.Sane Trilogy on Xbox One, and the release date is scheduled on 08 December 2017 for £29.99, Could it be true? There is no confirmation form Activision yet, who holds the rights for the game.
Crash Bandicoot N.Sane Trilogy for Xbox One is a surprisingly good news for the gamers who are looking forward to enjoy the game on their home console. The game is already released on PS4 at the end of June and already smashing the sales chart. Now it's almost 6 months left for the Xbox One that points the game is in development. You can still checkout the listing at base.com, let's hope Activision gives positive node to Xbox One release of Crash Bandicoot N.Sane Trilogy soon.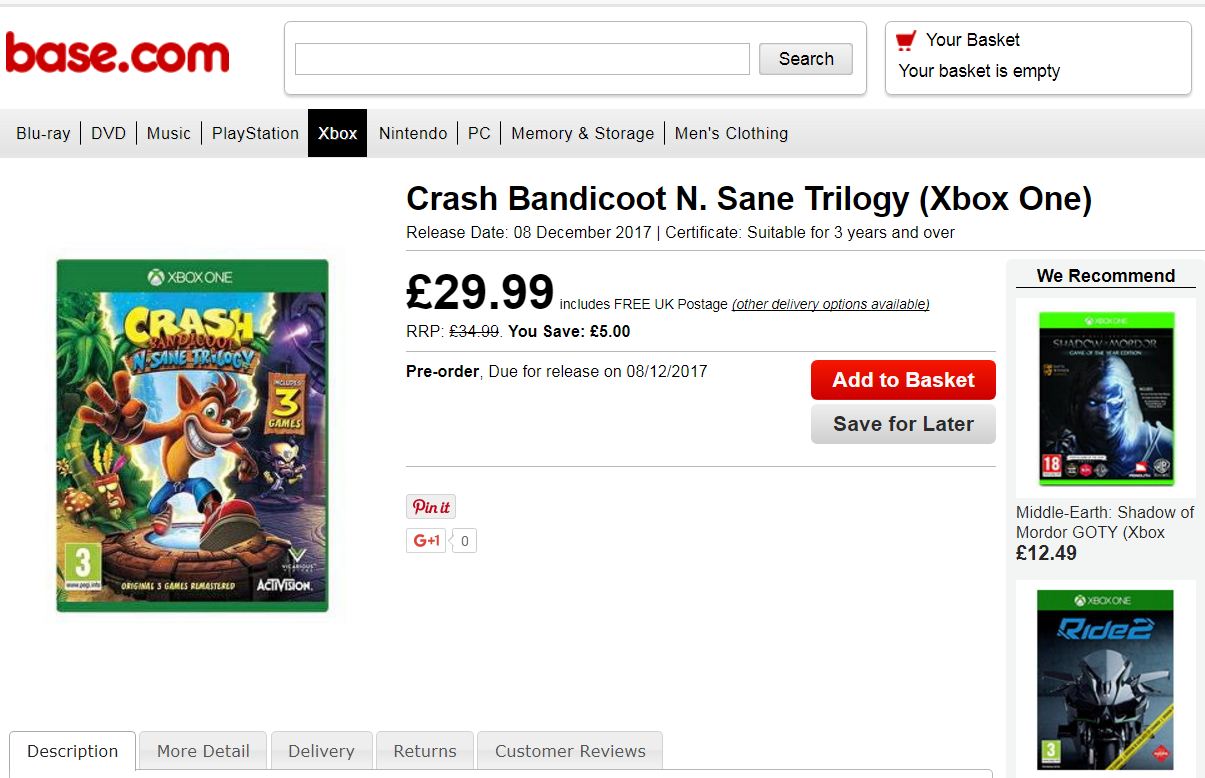 So if this listing proves to be true, the Crash Bandicoot N.Sane which comes with remastered version of first three series of Crash Bandicoot will land somewhere near Christmas. Let us know your response to Crash Bandicoot N.Sane coming to Xbox One in comments below.