Cuphead Officially Sells Over One Million Copies
StudioMDHR Entertainment's run 'n' gun side-scroller Cuphead launched on Sept. 29 to fanfare from critics and gamers alike, quickly becoming fall 2017's hottest indie game. And a new report from its developer reveals that the game has gone platinum, with over one million sales across platforms.
"Cuphead has only been out for two weeks and we never could have dreamed of the reception we've received from our amazing fans," StudioMDHR wrote in a blog post. "We have worked tirelessly over the past few years to deliver a game that remained true to our vision and we are both humbled and excited that so many people from around the world are playing Cuphead–it truly makes it all worth it."
The post also came with a celebratory image showing Cuphead, Mugman, the Devil, King Dice, and Elder Kettle together celebrating the release.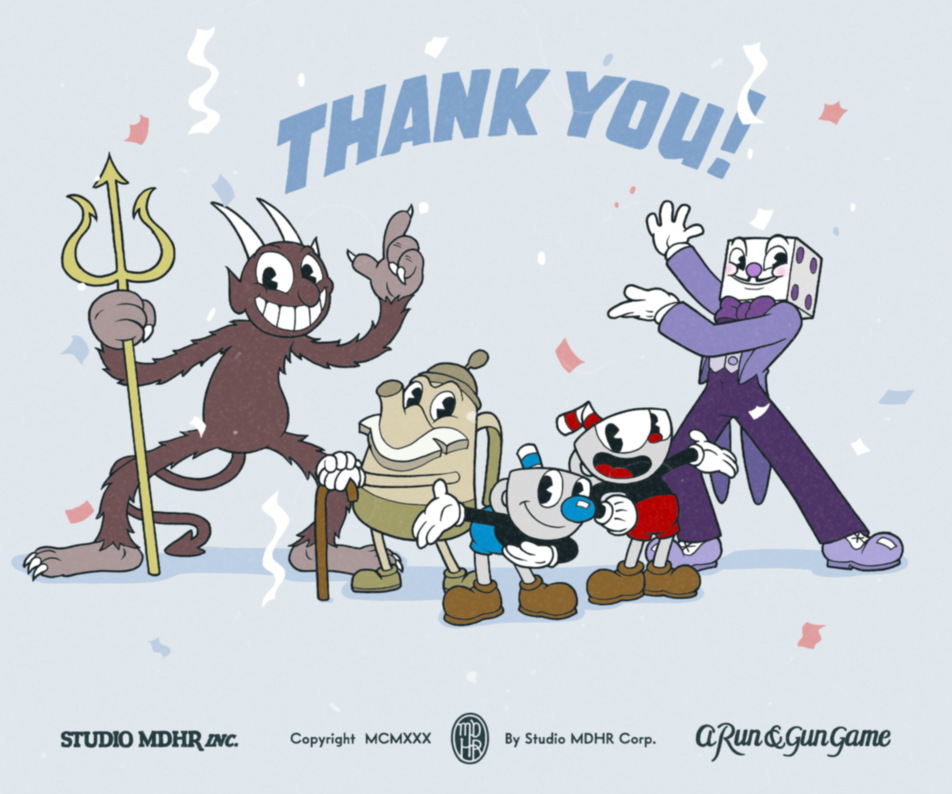 Cuphead originally launched on Sept. 29 for Xbox One and PC. The game is available on both platforms for $19.99.