Cuphead Sells Over 500K Units On Steam
Did Cuphead live up to all the hype and expectations of players? The one word answer to it would be YES. How Cuphead is performing in terms of sale? the word one answer to this query would be "Impressive". According to the details coming out from the SteamSpy website, Cuphead sales on Steam has crossed 500K mark (at the time of writing this – the sales figure is 540,175 Units). You can check out the screenshot from the SteamSpy website below.
Cuphead is developed and published by StudioMDHR Entertainment, an indie game development studio consisting of brothers Chad and Jared Moldenhauer. The development work on Cuphead was started way back in 2010 – and they worked on it from their respective homes in Toronto, Ontario, and Saskatchewan. The inspiration for Cuphead came from cartoons produced by Fleischer Studios, Disney, and cartoonists Ub Iwerks, Grim Natwick, and Willard Bowsky.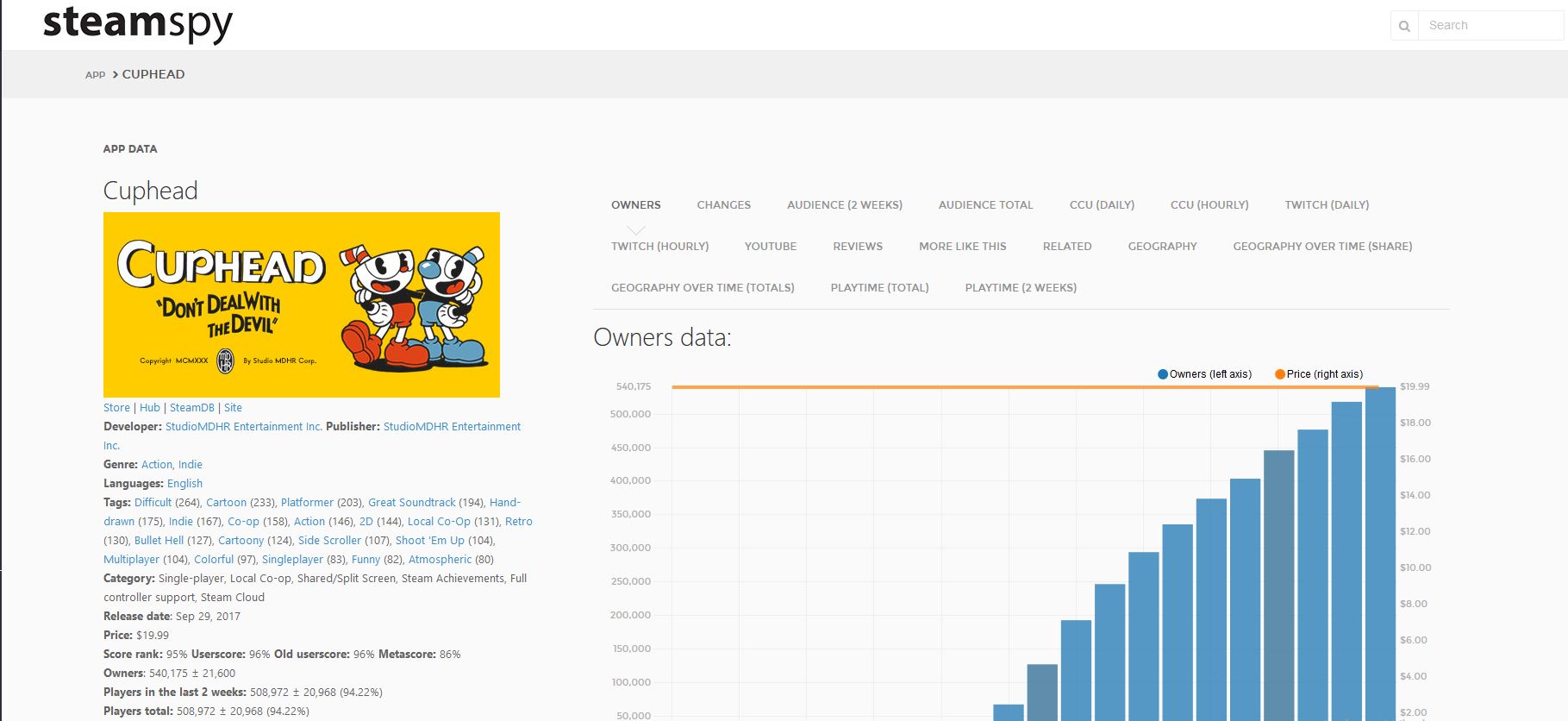 We awarded Cuphead a Review Score of 9/10 and call it a game that has a Devil's Charm, and we also put up a NOTE for gaming community that "it would be a total waste of your gamer time should you focus on other titles between the end of September and the beginning of October rather than this one (Cuphead), mate." PlayStation fans should pray that they at least see a sequel Cuphead 2 on PlayStation 4 – there is no chance of Cuphead coming to PS4 as StudioMDHR has signed a exclusive deal with Microsoft, but as the IP is owned by the studio there is a possibility that the sequel would arrive on PlayStation platforms.