Destiny 2's community is so angry, they made a shirt about it
Destiny 2's hardcore community continues to be up in arms about recent events and revelations surrounding the game, and now they can literally wear their distaste with a new shirt found on Amazon.
The shirt reads "two tokens and a blue," and is being sold for $15.99 by a seller called "The Best Rewards." The shirt is also Amazon Prime eligible.
The story behind the shirt begins with last week's Curse of Osiris gameplay stream, when Bungie community manager David "DeeJ" Dague promised that a new public event would be the game's "most rewarding" yet.
The Bungie employees playing the game proceeded to finish the event and receive two tokens and a mid-tier, blue-quality class armor. The Twitch chat immediately filled up with laughs and emotes mocking the occurrence.
The facepalm moment and "two tokens and a blue" has become a rallying cry for the game's community that has become increasingly fed up with Destiny 2 for a variety of reasons.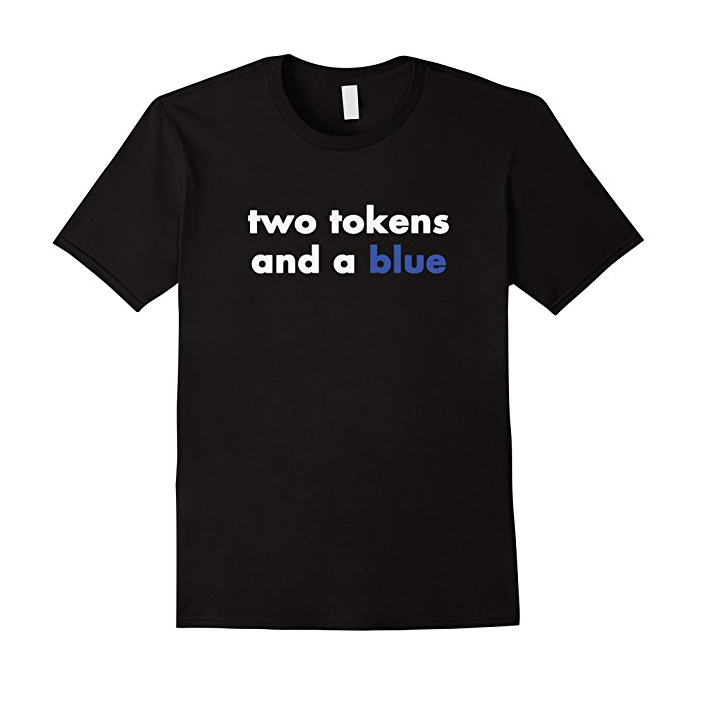 First, players were upset with its lack of an endgame, and incentives to play the current endgame activities. Most recently, it was discovered that in-game XP earned was being throttled, although Bungie changed the system to now require double the amount of XP to earn in-game engrams, or have to buy them via real world money.
Bungie's next chance at redemption and gaining the favor of their community back is another livestream tomorrow, Nov. 29. Game director Luke Smith has promised new info about the game's quality of life updates due with the DLC on Dec. 5.
Let's just hope that any moment in this stream that's worth putting on a shirt is more exciting this time around.