Destiny 2's community is united in its hatred for the Eververse store's microtransactions
Destiny 2's latest seasonal event, The Dawning, has brought about something of a revolution within the community, as players have united against the in-game microtransaction store, Eververse.
The official Destiny forums have blown up with players calling for the removal of the Eververse store from the game, as the current scandals surrounding loot boxes in gaming reaches a head, due to just how much it plays into the endgame.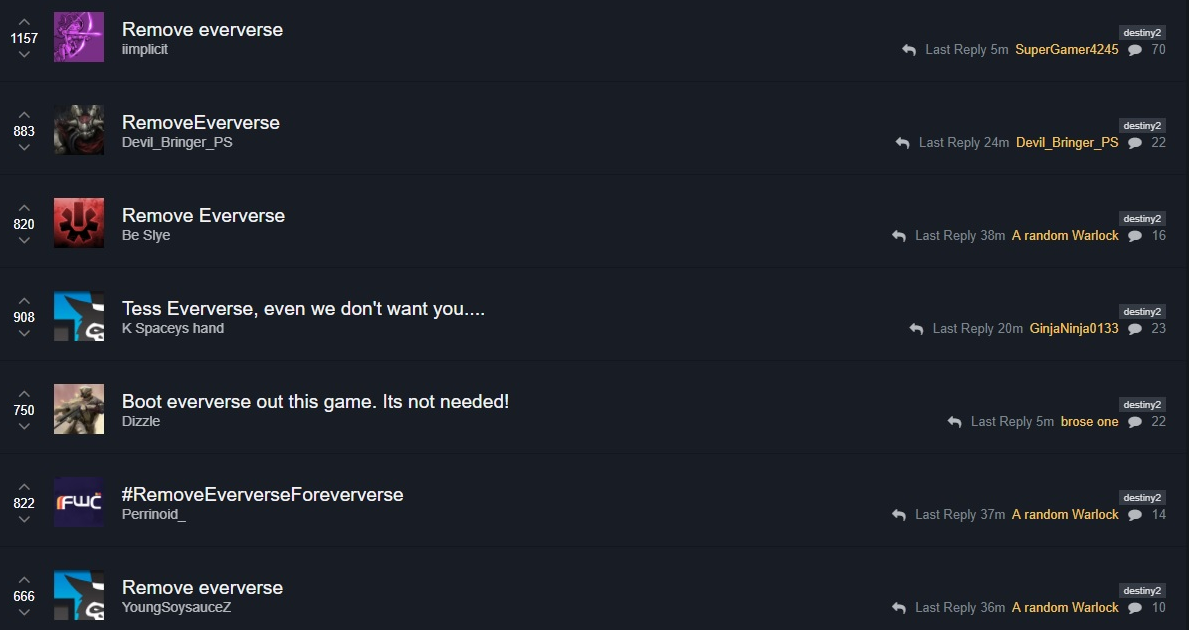 In a game where much of the endgame involves finding new gear to equip and trick out your Guardian with, many of the unlockable items like Ghosts, Sparrows, Ships, and Shaders have been locked behind loot boxes.
Players can level up to earn Engrams to open at Eververse, or buy in-game Silver with real world currency. The main problem is, the majority of the new content added in the Curse of Osiris DLC and now The Dawning are only attainable through Eververse.
Even if players were to grind out the game for XP to earn Engrams, the way the system works right now is to better reward players who simply buy them. This is due to the limit on how many Engrams you can earn per week. Players are hoping to one day earn Eververse items through gameplay like Quests and Adventures, as opposed to XP and microtransactions.
Bungie game director Chris Barrett has said that the team has heard the community's concerns, and Eververse will be addressed in the new year, along with other community gripes.