This Destiny 2 website will help keep track of every item set you can collect
Keeping track of all the gear you collect in Destiny 2 can be a daunting task. Luckily, the game's community is filled with really talented people to make things a bit easier.
A designer named Josh Hunt created a website called DestinySets.com that lets you log in with your Bungie account to easily track what you do and don't have from each armor and weapon set from the game.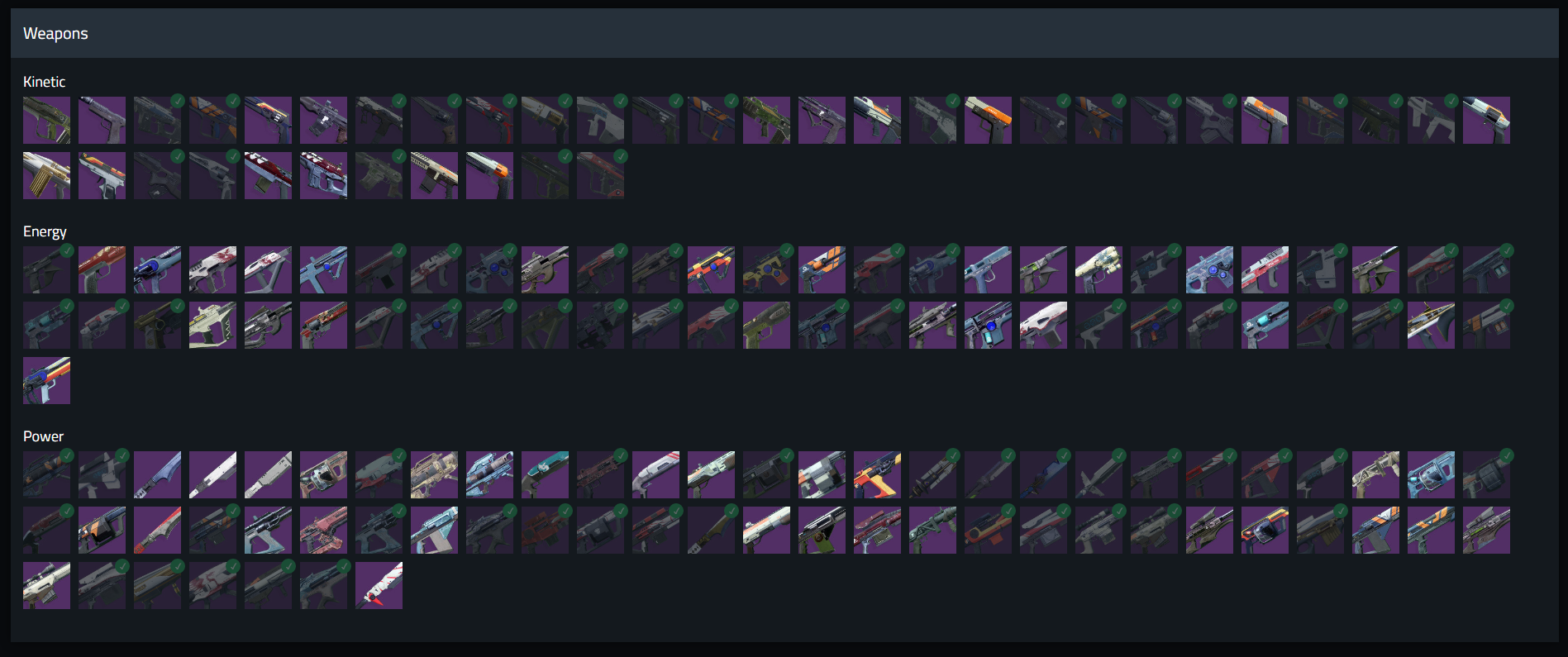 Once you're logged in, the site pulls info from Bungie's API and easily marks everything for you to see. Every item you have is marked with a checkmark, and everything you don't is easily seen. If you scroll over the item, it shows an enlarged image of it.
The site is not just limited to weapons and armor, though. DestinySets recently added information for things that don't belong in a set, like emblems and shaders. If you're an obsessive collector, this site is a fantastic tool for you.
Now, if only we had enough vault space for every thing that Destiny 2 has to offer.