This Ghost from Destiny 2 connects with Amazon's Alexa and listens to voice commands
Activision and Amazon are coming out with a pretty awesome new accessory for Destiny fans, and it's releasing pretty soon.
This Limited Edition Destiny 2 Ghost pairs with any Amazon Alexa-enabled device and will listen to voice commands and talk to you. Using the brand new Destiny 2 Ghost Skill for Alexa devices like Echo, Echo Dot, and Echo Show, it will be like having your very own Ghost from the game.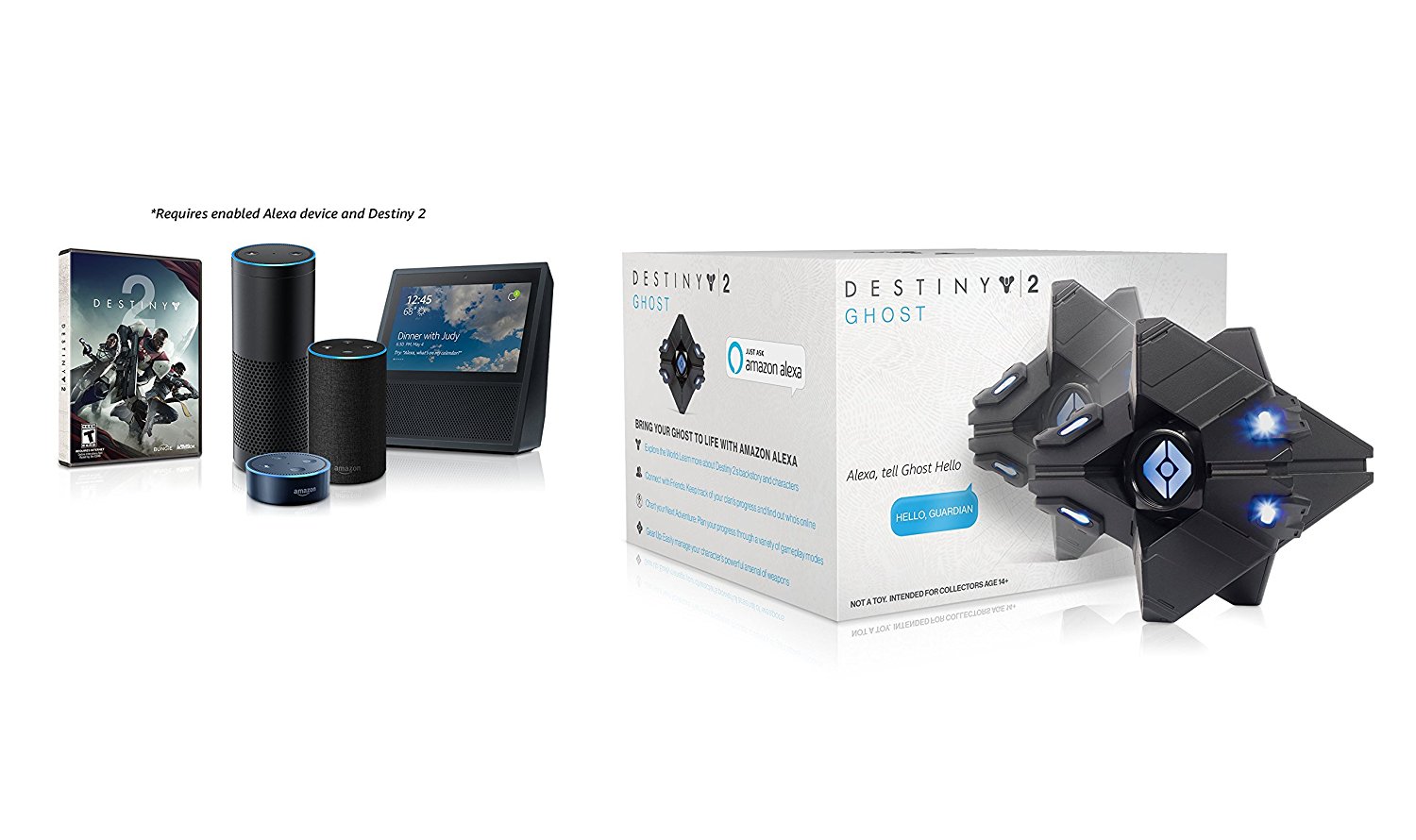 It's up for pre-order right now and releases on Dec. 19, but it seems like there's a limited number of them available. It currently costs $89.98, but has free shipping for Amazon Prime members.
To use the Ghost, you'll need a copy of Destiny 2 and an Alexa-enabled device. The Ghost will then do cool things like give custom dialogue lines to expand your knowledge of the Destiny universe, tell you what to do next in the game, equip weapons for you, and even find out who's online in your clan and ready to play.
With the holidays coming soon, this seems like a really cool item for a Destiny fan in your life, especially if they already have an Alexa-enabled device.