Masterwork weapons and vendor changes are now live in Destiny 2
Destiny 2's 1.1.1 update is now live, and the follow-up to last week's Curse of Osiris release has brought about a number of quality of life changes.
One of the most noteworthy in the patch notes is the addition of Masterworks, which are a special kind of Legendary weapon. When a Legendary randomly drops as a Masterwork, only for characters above Power level 250, they provide bonus stats and generate Orbs on multikills.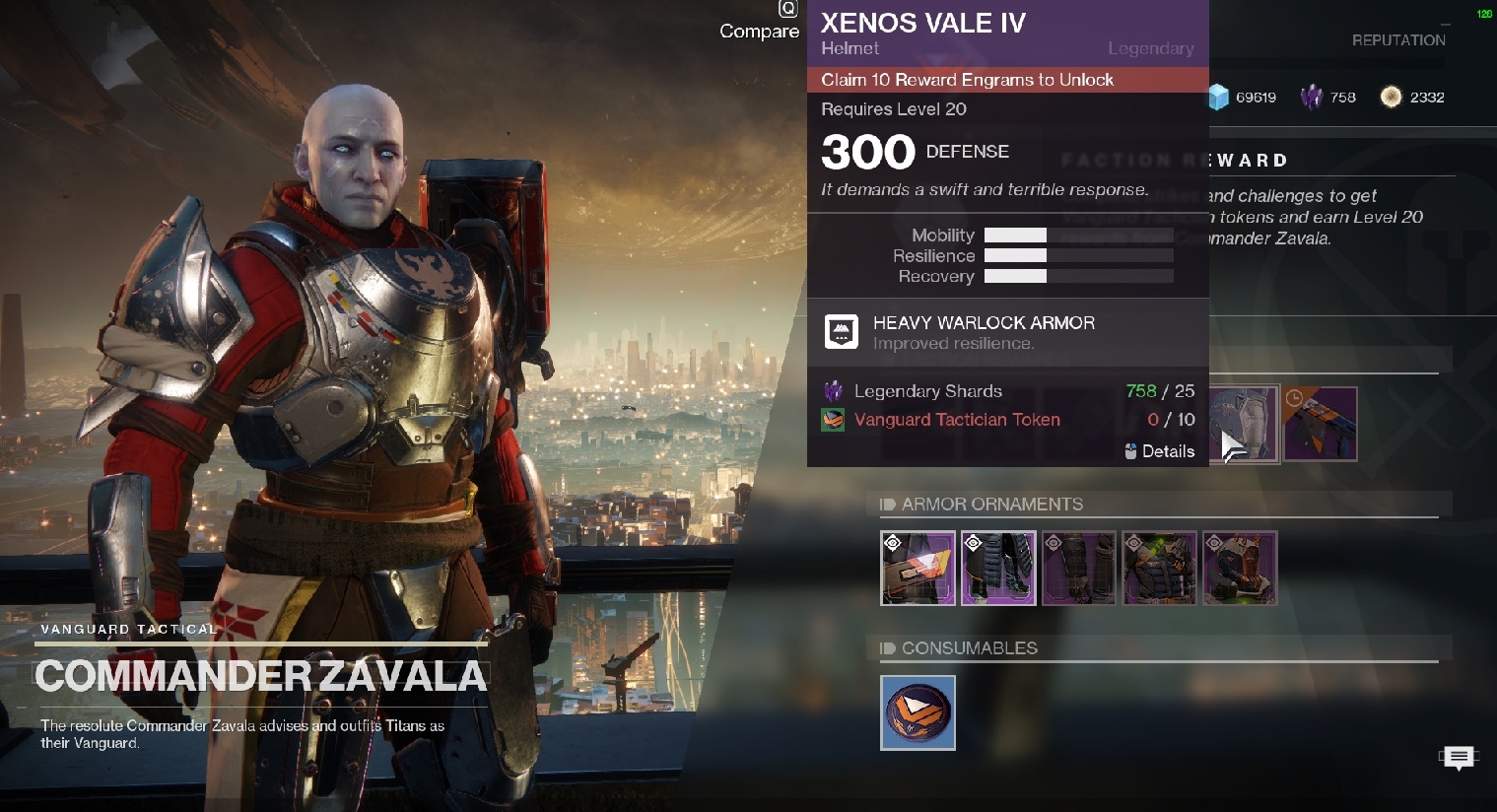 Another big change is to how vendors work. Instead of having to get lucky and earn a specific piece of gear via a rank-up package, you can now use a combination of vendor tokens and Legendary Shards to purchase the specific piece of gear you want. This works for most vendors in the game, including Faction vendors.
Certain vendors have new items called Fireteam Gifts, which will provide rewards to players upon completion of certain activities. For example, Zavala's Fireteam Gift will give you more rewards for finishing Strikes, and Shaxx's will reward you for finishing Crucible matches.
On the weekends, Xur will now sell a Three of Coins consumable, which will increase the drop chance of Exotics. He also has an item called a Fated Engram, which is an Exotic engram that will not be a duplicate of something you already own.
The update also includes a number of smaller updates and bug fixes, including a change to how farming location chests works. Now if you loot multiple chests in rapid succession, you will receive fewer rewards as opposed to nothing at all.