Bungie has detailed some post-launch plans for Destiny 2 on PC
Bungie is looking ahead in Destiny 2's future with a launch calendar for the game's PC version, which is set to release this Tuesday, Oct. 24.
In this week's blog post, community manager Cozmo detailed some of the events that are to take place on the PC version of the game after its initial launch. You can see the full schedule below.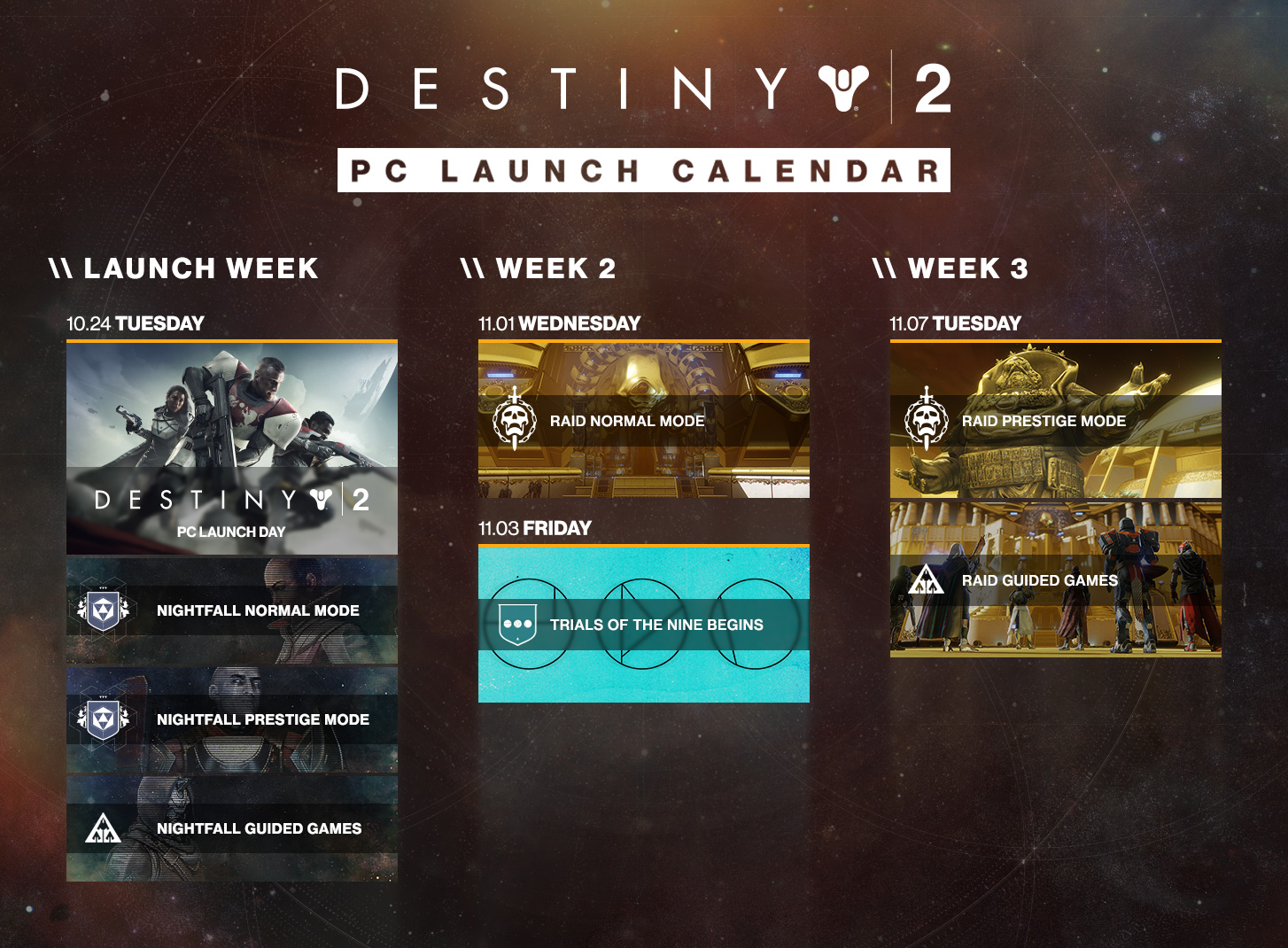 The PC schedule is a bit more expedited compared to the console versions, but the Raid coming out one week after launch is staying the same. The Prestige mode, however, will be out a week after that, as opposed to over a month after the console's original launch. Trials of the Nine will begin on the weekend of Nov. 3.
The blog also revealed that, starting on Oct. 31, there will be optional Raid Challenges implemented on each of the Raid's encounters. Completing the Challenges will reward you with an emblem and a guaranteed Raid loot drop.
In the same vein, Bungie will be speaking about more of Destiny 2's future this weekend at TwitchCon in Long Beach, California. Tomorrow at 6:30pm CT, Bungie will hold a panel titled "Seasons of Change," in which a few of the company's developers will detail what Seasons in Destiny 2 are all about.
Questions like what seasons are, what will change from season to season, and how seasons will "evolve the Destiny player experience" will be answered at the panel.