Destiny 2's PC version will have a universal release time
Destiny 2's PC launch is just 12 days away, and today, Bungie revealed the time that everyone can play the game once it goes live on the new platform.
The PC version of the RPG looter shooter will launch universally at the same time for everyone worldwide. It will go live and be accessible at 12pm CT, with corresponding times for other time zones shown on the map below.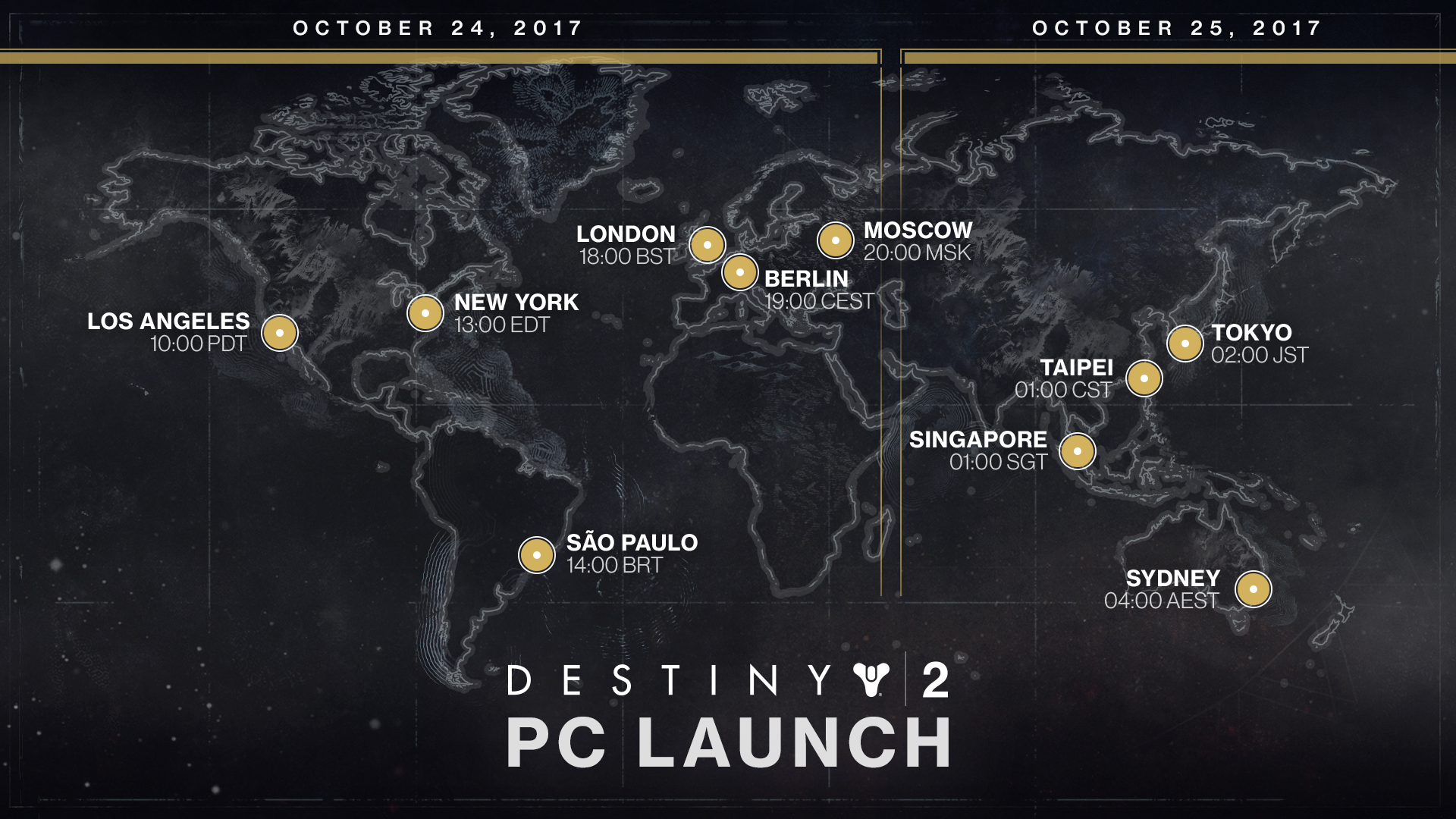 This is different than Destiny 2's console launch, which went live at midnight in each region, meaning that those in Australia and New Zealand (or those who spoofed their consoles into thinking they were from that region) could play earlier than others.
Now, though, the playing field is even, and everyone can experience the game at the same time, all exclusively on Blizzard's Battle.net desktop app.
Destiny 2 will be the series' first foray on the PC, and will also be the first non-Blizzard game to utilize the Battle.net app. It goes live on Oct. 24 or 25, depending on your region.