The Prometheus Lens has been nerfed bigtime in Destiny 2
After just a week of being one of the most overpowered weapons ever seen in the series, the Prometheus Lens has received a massive nerf in Destiny 2.
The Exotic trace rifle, which had a tendency to completely melt players in the Crucible due to a bug, has been fixed with a bigtime reduction to its damage. The weapon is borderline useless in PvP now.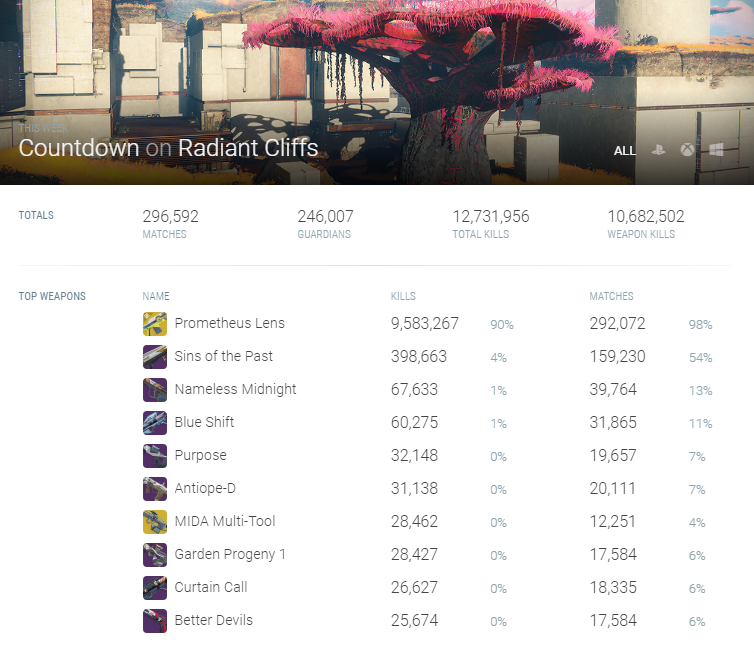 This past weekend, Xur sold the weapon, meaning that everyone had access to it for Trials of the Nine. And boy, oh boy, did they use it.
According to the image above from Destiny Trials Report, the Lens was used in 98 percent of the nearly 300,000 matches played, and it accounted for over 9.5 million kills, which was good for 90 percent of all kills combined.
Bungie has since said that the weapon has been adjusted to be way too weak due to the short window to fix it. It will be revisited in January to "receive a proper, play-tested design pass."
As for for the time being, though, it looks like "Laser Tag Crucible" has come to an end.