Destiny 2 director promises more information about quality of life updates in a livestream this week
Destiny 2's original game director Luke Smith took to Twitter today to confirm that next week's Curse of Osiris preview livestream will have more details about the game's upcoming quality of life changes.
The planned quality of life changes were first announced a month ago in a blog post, but not much has been heard about them since then. In the post, game director Chris Barrett promised a number of changes to the game's systems, including the economy, adding better incentives, and even an emote wheel.
Smith also confirmed that he and Destiny 2 project lead Mark Noseworthy would be fielding questions and "addressing community feedback." It now seems like the developer is at least attempting to garner more communication with the game's fanbase.
Bungie most recently took a lot of heat for how the game was throttling player XP gains to prevent spamming activities to level up fast and gain Bright Engrams. The previous system has since been disabled, but there seems to be a sour taste in the mouths of Destiny 2 players everywhere lately.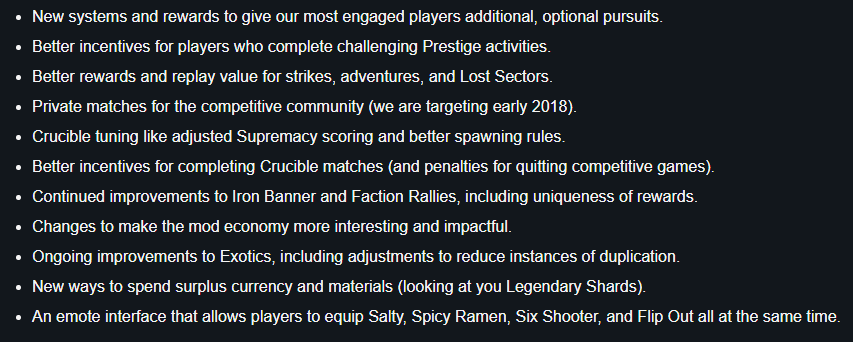 There have already been two livestreams to highlight what's to come in the Curse of Osiris expansion on Dec. 5, but a lot of players will be waiting with bated breath to find out more about these general quality of life changes as compared to new content to play.
The Destiny community has an unquenchable thirst when it comes to wanting reasons to grind the game they love, so all eyes will undoubtedly be tuned to the next stream this Wednesday, Nov. 29.