Destiny 2's winter event, The Dawning, begins next week
Destiny 2's winter event, The Dawning, is scheduled to begin next week on Dec. 19, Bungie announced today.
The Dawning is a celebration of thanks for Guardians everywhere, to pay tribute to the Traveler and the Light that gives them power. With The Dawning comes a few new gameplay features that everyone can experience.
Most noticeably, the Tower and the Farm will both be adorned with decorations and festive cheer, as well as snowfall to mark the winter occasion. Players will be able to pick up giant snowballs at these locations and have snowball fights.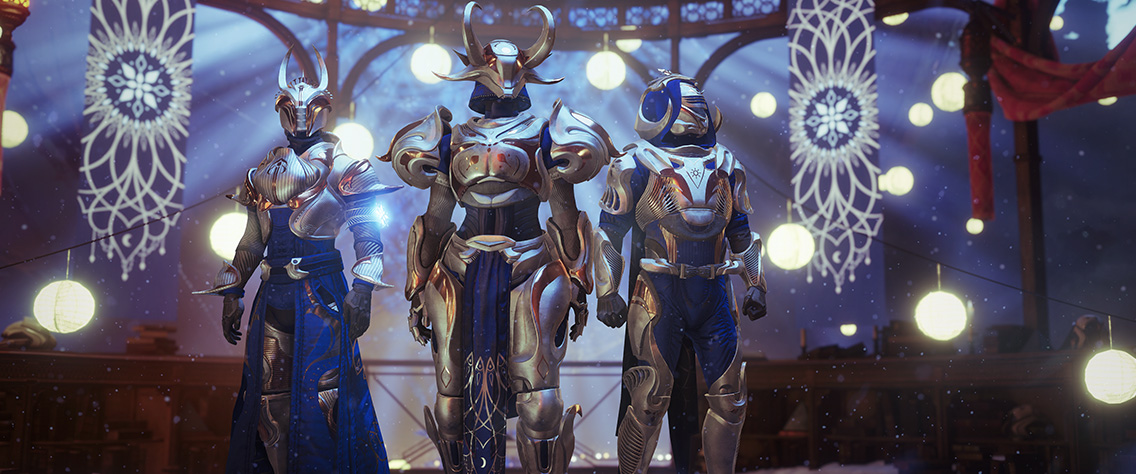 The snowballs have a bigger implication in gameplay, too, as they can be picked up in Strikes and used to "blast an enemy with a snowball to stun them and deal big damage."
On the Crucible side of things, Mayhem is back. The Mayhem game mode returns from Destiny 1 to super-charge abilities way faster, and point values are cranked up. The name of the mode says it all, as grenades, abilities, and Supers will be aplenty.
Playing Mayhem Crucible or Strikes will earn you rewards, too, as each week will have a milestone to earn a Dawning engram. These engrams contain time-exclusive Dawning gear like armor, Ghosts, Sparrows, and more. The engrams will also be purchasable from Tess Everis at Eververse with Silver or Bright Dust.
This year, The Dawning will run from Dec. 19 to Jan. 9.