A new set of Destiny 2 figures by McFarlane is coming this spring
A new set of 7-inch Destiny 2 figures are coming from McFarlane Toys this spring, and the stars are the Vanguard, as revealed by IGN.
Ikora Rey, Commander Zavala, and Cayde-6 are all getting their own figures from McFarlane. They are modeled directly after in-game assets and will retail for $19.99.
Zavala comes with the Daedalus assault rifle, Cayde-6 comes with his Ace of Spades handcannon, and Ikora comes equipped with a Deadpan Delivery shotgun. Each figure has 12 points of articulation and come on a disc display base.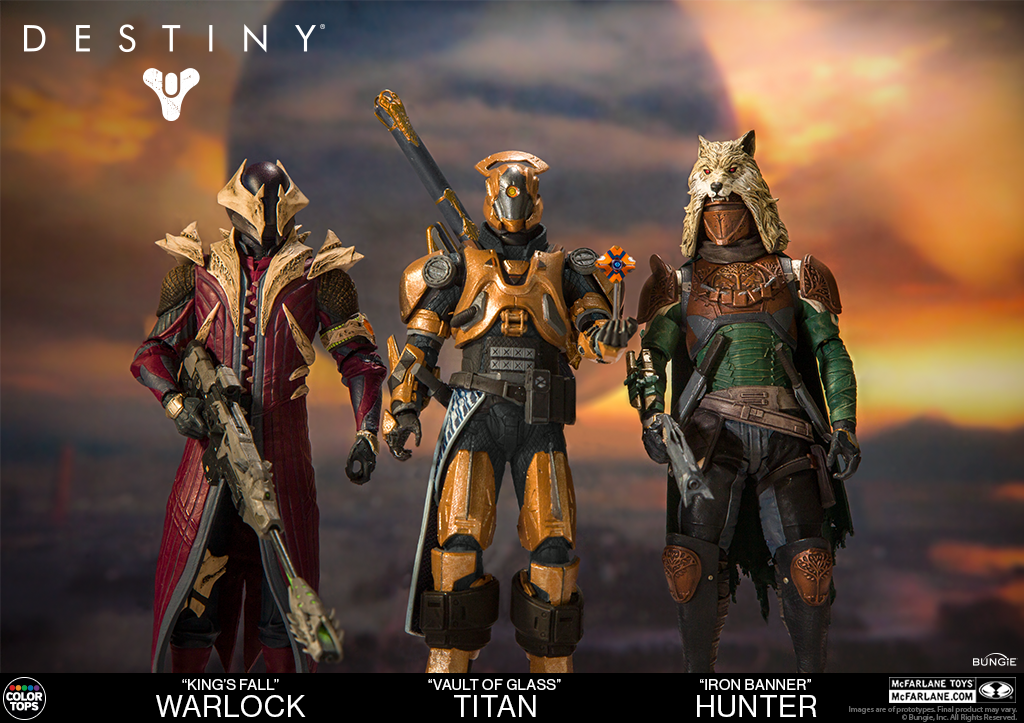 McFarlane's first Destiny series featured Guardians of each class in random armor sets from the first game, so this new series featuring specific NPC's that players have come to know and love is a change of pace.
The partnership with Bungie and McFarlane was announced this past February, and the first series of Guardian figures are available to purchase right now. McFarlane also sells a 10-inch Lord Saladin figure, as well as a replica Gjallarhorn exotic rocket launcher.