Xur is selling one of Destiny 2's best Power weapons for Black Friday
Black Friday is here, and sales are everywhere. Destiny 2's Xur is no different, as he's brought one of his best gifts yet.
Where is Xur?
This weekend, Xur is on Io, in the Giant's Scar section of the map. He's hiding out in a small room inside of the giant base there.
This week's weapon is Merciless, one of the best Power weapons for PvE in Destiny 2. Its main perk is "Conserve Momentum," which allows the fusion rifle to charge faster with successive shots until you kill an enemy. This basically makes it shred high-health enemies like bosses, and it works exceptionally well in the Raid against Emperor Calus. It's being sold for 29 Legendary shards.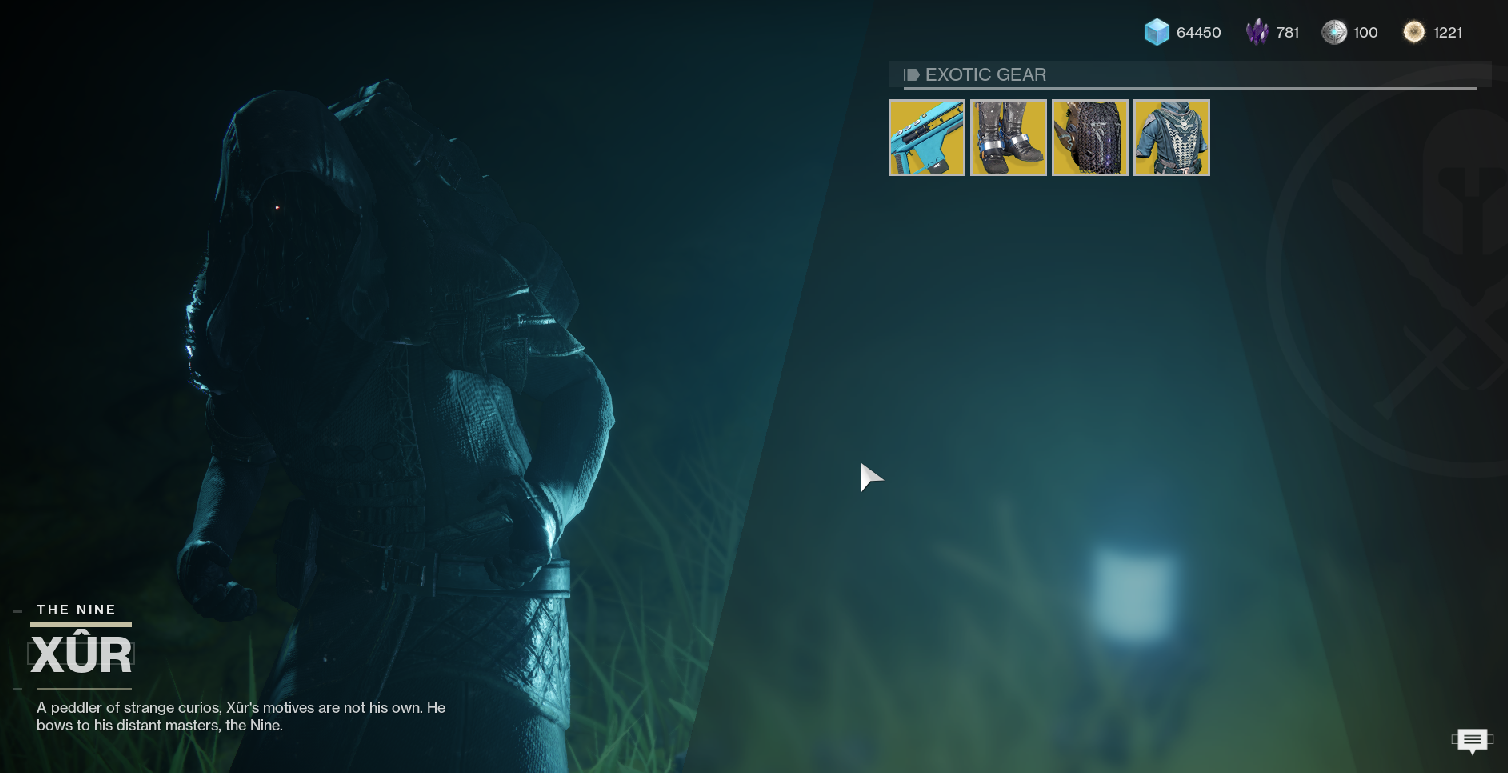 This weekend's Hunter armor is Lucky Pants, exotic leg armor that pairs very well with handcannon users. "Illegally Modded Holster" adds bonus initial accuracy when aiming handcannons, and it also increases handcannon ready speed. The boots are being sold for 23 Legendary shards.
Mask of the Quiet one is this week's Titan armor, and it's a helmet that is a solid purchase if you don't have it already. This helmet grants melee, grenade, and class ability energy when you take damage, so you benefit greatly by playing as a tank-like character and taking some hits. It also grants health regeneration with Void ability kills, so it pairs even better with the Sentinel subclass. It's on sale for 23 Legendary shards.
For Warlocks, this week's armor is Starfire Protocol, a chest armor that returns from Destiny 1. This armor grants you an additional Fusion grenade for the Dawnblade subclass, and kills with Fusions will grant you Rift energy. It costs 23 Legendary shards.
Definitely make sure you pick up Merciless this weekend, and make judgment calls on the armor pieces if they suit your playstyle. If you're still playing Destiny 2 by now, though, you probably have enough Legendary shards to pick up everything.